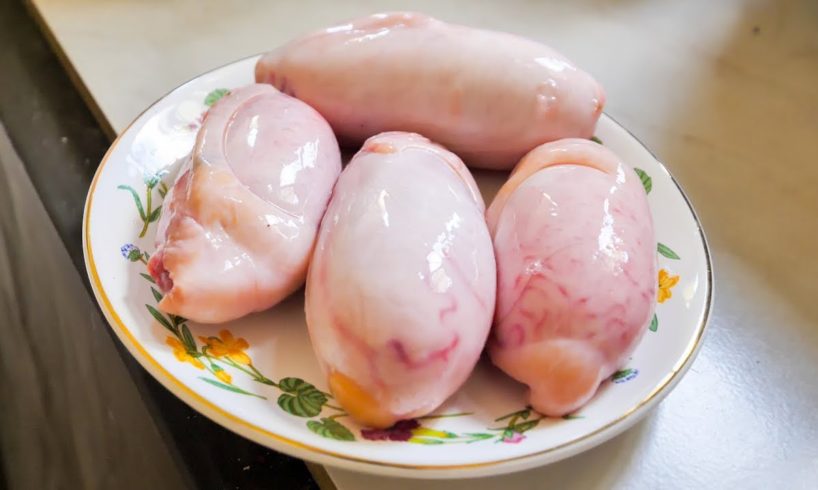 EXTREME Street Food in Sri Lanka – PLUMP Testicle Curry! Check out https://ExpressVPN.com/thefoodranger for 3 months free w/ 1 year pack and 49% OFF! We're going DEEP for a FULL-ON street food tour of Sri Lanka and enjoying some of the BEST home cooked cuisine in the world! Today, we're joining up with our good friend Ruzaina from The Minority Taste for an AMAZING HOME COOKED Sri Lankan food meal at her granny's home outside of Colombo, Sri Lanka.
►Make sure to Subscribe to Ruzaina at The Minority Taste here:
https://www.youtube.com/channel/UCDPfZmaXpxEXNCctdSyrN1A
►Make sure to subscribe to The Food Ranger here: http://bit.ly/2cCy2ub
Today, we're traveling to Colombo, Sri Lanka to enjoy delicious street food in Sri Lanka and some of the best home cooked Sri Lankan recipes in the world at her granny's home.
We're going for a HUGE Sri Lankan street food Adventure outside of Colombo, Sri Lanka, continuing from last week's HUGE MUD CRAB ADVENTURE, shown here:
►Sri Lankan Mud Crab Tour: https://youtu.be/UTJ3t4KGntw
First up, Ruzaina is bringing us to a local farmers market outside of Colombo, to see and smell the huge variety of fresh spices available in Sri Lankan cuisine. We found some amazing street food and snacks at the market to try as well. Ruzaina bought 2 fresh and hot jaggery and tapioca spiced drinks from a street food vendor at the market. They were fantastic! The market was located outside of colombo and featured a ton of street food to try in Sri Lanka. The name o the street food market is MAHARAGAMA POLA.
After the market, Ruzaina brought us to her Granny's home. It was an amazing experience to witness the home cooked sri lankan recipes being made right in front of us. Ruzaina's granny cooked up a huge spread of traditional sri lankan foods and some extreme Sri Lankan foods as well, like PLUMP Testicle curry and deep fried brain cutlets. All of the food was fantastic!
After the amazing home cooked sri lankan meal, Ruzaina brought us for more amazing Sri Lankan street food. First, we went to an AMAZING rice and curry restaurant in Colombo for a late lunch meal. It was incredibly delicious and full of spice! We got the chicken curry and dal lentil mix with some shrimp and spicy pol sambal as well. The rice and curry restaurant was called Gunasiri Restaurant, downtown colombo, right near Galle face.
After that, Ruzaina brought us to another amazing street food in Sri Lanka, the "Dolphin" kotthu. This is a wok fried roti dish that is spicy and soaked with gravy and slices of chicken. It was super tasty! It was found at Grand pillawoos battaramulla.
And if you missed our other video from Ministry of Crab in Colombo, you can watch it here:
►https://www.youtube.com/watch?v=wrEwAopCBqo
►Make sure to Subscribe to The Food Ranger here: http://bit.ly/2cCy2ub
For detailed addresses to these Sri Lankan restaurants, visit The Food Ranger blog:
► https://www.thefoodranger.com/
► BRAND NEW Chili Oil 4 Life Merch here: https://www.thefoodranger.com/Chilioil4life
The Food Ranger YouTube:
► www.youtube.com/thefoodranger
The Food Ranger Instagram:
► www.instagram.com/thefoodranger
The Food Ranger FB:
► www.facebook.com/thefoodranger
► MUSIC I USE (Great For YouTubers): http://share.epidemicsound.com/pf97L
►BEST VPN FOR CHINA (ACCESS YOUTUBE):
http://bit.ly/AccessYouTubeinChina
► MERCH AVAILABLE HERE: https://shop.bonfire.com/thefoodranger/
We're going for more street food around the world!

source