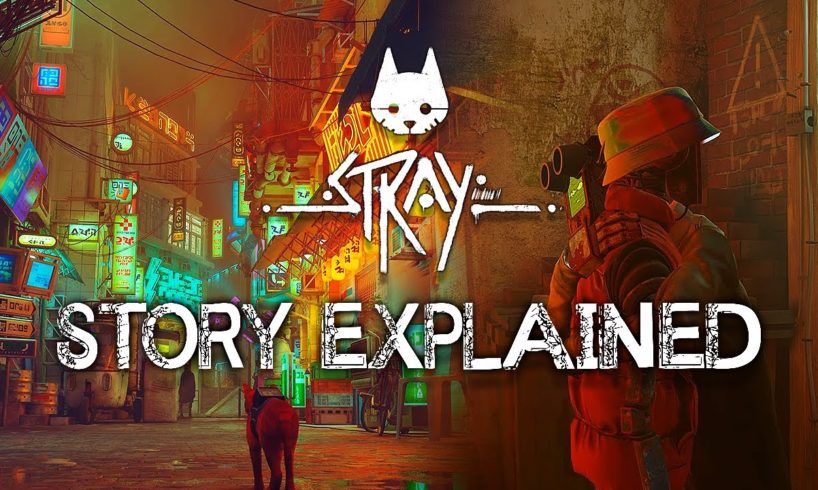 Hello everyone, and welcome to the next installment of Lore and Order, where I unpack game lore and stories from games. In this one, we look at the new feline inspired adventure from BlueTwelve, Stray.
CHAPTERS
Intro – 0:00
Plot – 0:48
B12 – 7:43
The City – 8:39
Neco Corp – 11:31
Companions – 13:09
ATTRIBUTION
INTRO SONG – 'Dark Matter' by AleXZavesa
https://pixabay.com/music/ambient-dark-matter-10710/
'The Baddy's Plot' by Sign of Angelo
https://www.pureunderscore.com/product-page/the-baddy-s-plot
ALL OTHER MUSIC IN THIS VIDEO FROM EPIDEMIC SOUND
ALL GAME FOOTAGE IN VIDEO CAPTURED BY MYSELF ON PS5
Please enjoy, subscribe, and leave a like/comment!
Check out some of my other Lore & Order Videos:
Ghostwire: Tokyo – https://www.youtube.com/watch?v=im7N2B4uCQc
Dying Light 2 – https://www.youtube.com/watch?v=tdW6L3eP9nA
Layers of Fear 2 – https://www.youtube.com/watch?v=aBdzzIUCqEY
Dying Light – https://www.youtube.com/watch?v=G9KF9xYUL6E
Mothered – https://www.youtube.com/watch?v=xQxfQcOVLKM
Join this channel to support my work:
https://www.youtube.com/channel/UC2SVI9I1L9Z79YbDgZqGIpw/join
DONATE – https://streamelements.com/gamingharryyt/tip
PATREON – https://www.patreon.com/gamingharryyt
Equipment;
PC Specs (for those that are interested):
– CPU: AMD Ryzen 7 3800X (8 Core)
– GPU: AMD Radeon RX 6700XT (12GB)
– RAM: Corsair Vengeance RGB Pro (32GB – 2x16GB)
– Elgato 4k60 Pro Mk. 2
– Built by PC Specialist in the UK
#gamingharry #Stray #bluetwelvestudio

source