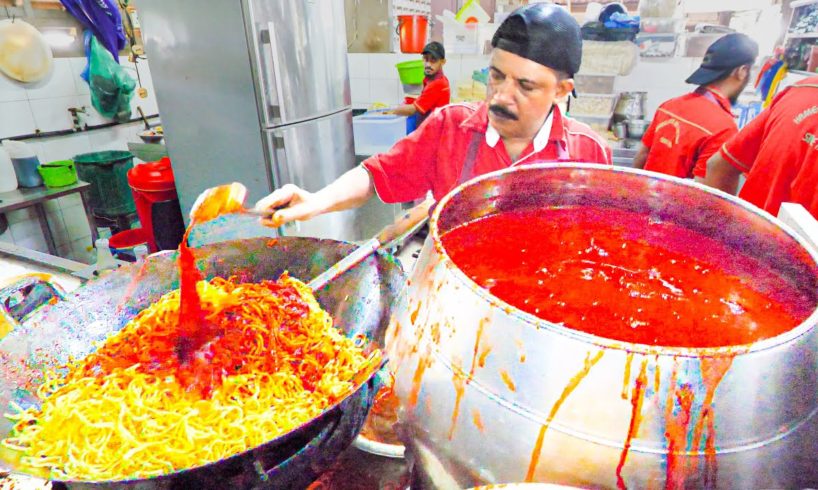 Thanks @Simply Enak – Malaysian Food, Culture and Heritage !!
Get ready for TONS of Malaysian Street Food in Penang – with a HUGE street food NOODLE TOUR!!!
Street Food in Malaysia is so delicious! And today, we're going for a FULL on Street Food NOODLE TOUR that's gonna make you hungry!!!
Make sure to follow along behind the scenes:
► www.instagraam.com/simply.enak
► www.instagram.com/thefoodranger
Penang, Malaysia has some of the most delicious street food in the whole world. Today, Mark is bringing us to 3 amazing noodles you must try in Penang, Malaysia.
Malaysian cuisine consists of a mixture of Malay, Chinese, and Indian cuisine. And we're going IN for NOODLES in Penang!!
First up, Mark is bringing us to a FAMOUS Indian Street Food Malaysian Mee Sotong "Squid Noodles" in Penang! This Mee Goreng is FULL of rich red curry and tons of squid!!! You'll fall in love!
► Found at: Hameed Pata Mee Sotong
5, Esplanade Park, Lebuh Light, 10300 George Town
And next up, Mark is bringing us for one of the richest "hokkien mee" AKA Prawn mee in Kuala Lumpur noodles and we ate it with an OYSTER Omelette!!! This rich stock of prawn broth is a must try in Penang! It's full of prawn broth and tons of pork paarts!
►Found at: 888 Hokkien Mee
And to finish up the night, Mark is bringing us for a childhood memory OLD SCHOOL Fried Noodle late night!! One of the most simple yet satisfying noodles in Penang!
► Found at: 四条路 经济米粉 Economy Bee Hoon
164, Jalan C.Y. Choy, George Town, 10300 George Town, Pulau Pinang, Malaysia
—————————————————————————————–
Facebook: https://www.facebook.com/thefoodranger
Twitter: https://twitter.com/FoodRanger
Insta: https://instagram.com/thefoodranger
I hope you enjoyed this video, more of a street food tour than a Buzzfeed worth it, but that's because these videos are what we love making for you!
► My Food Blog: https://www.thefoodranger.com/
►How to Grow on YouTube: https://www.thefoodranger.com/how-to-start-and-grow-a-youtube-channel/
► My TubeBuddy Review (helped me grow this street food channel!): https://www.thefoodranger.com/tubebuddy-review/
► MERCH AVAILABLE HERE: https://shop.bonfire.com/thefoodranger/
The Food Ranger Trevor James Instagram:
► https://www.instagram.com/thefoodranger
►My Street Food Blog: https://thefoodranger.com
Thanks so much for watching my street food videos! Please click the bell button!

source