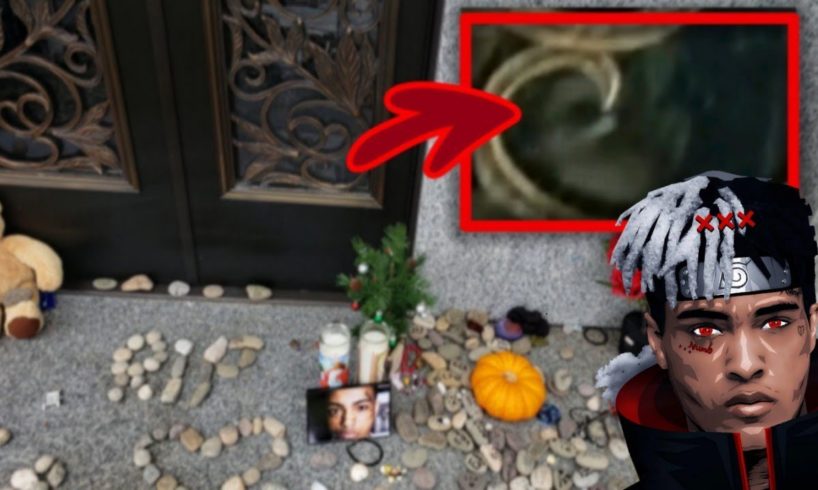 The Fam has returned to Xxxtentacion aka Jahseh Dwayne Ricardo Onfroy memorial. This the Memorial his mother had setup for all his Fans and Loved ones to come and show their love and respect. The reason for coming back was from the overwhelming amount of people that begged me to come back and find out how we caught Xxxtentacion's Face on camera. Did we catch Xxxtentacion Ghost, was Xxxtentacion trying to say hello, or was it just a reflection of some Fan art and murals. With the Birth of Xxxtentacion's Baby just around the corner amd due at anytime now. Today The Fam returned with his best friend Chelsea Luna to try and get some Anwsers right before Xxxtentacion new album Skins is released…
Watch the 1st Video where
We Caught XXXTENTACION'S Face on Halloween:

SUBSCRIBE to Chelsea Luna:

WATCH other PREVIOUS VIDEOS:
Crazy EVPS at Devils Chair:

We got Arrested at an Abandoned School:

Exploring a Real Abandoned Ghosttown CENTRALIA aka Silent Hill:

3AM HALLOWEEN LIVESTREAM from Florida's Most Haunted Location, the Abandoned Hospital in Miami:

How do you Explain That? Underground Tunnels with Rooms FOUND:

Chelsea Luna & James The Fam
NEVER SEEN BEFORE on The FaM: https://youtu.be/gCLHAVindRg
What happened in this Forest?

Finding a Girl in a Dumpster:

Search for Ghost Lake at 3am:

(Maplecroft) Lizzie Borden's other House Part 3: https://youtu.be/76Dw5PeErK0
Filmed myself Sleeping at Lizzie Borden House Part 2:

Lizzie BORDEN HOUSE Part 1:

OmarGoshTV and The FAM Prank Lance Stewart with the help of his Granma and Ant:

We went to an Abandoned Hospital and got CAUGHT:

Previous Abandoned Funer@l Home LINK:

HUNDCUFFED to a Famous Youtuber for 24 Hours:

(WARNING) OPENING A MYSTERY BOX FROM Craigslist:

DO NOT GO TO THIS ABANDONED SCHOOL:

Haunted and Abandoned FUNER@L HOME:

(WARNING) ABANDONED ASYLUM:

We WENT TO THE DYBBUK HOUSE: https://youtu.be/FBGN4QJq4Ag
We were on NATIONAL NEWS FAM:
http://www.rightthisminute.com/video/rtmtv-thrilling-overnight-challenge-abandoned-hospital
Rated PG satire
Please Continue to HELP SUPPORT THE FAM:
*Watching Older Videos,
*Sharing Videos,
*Watching Entire Videos
*Support Advertisers that support my video
*Follow me on Twitter, Instagram, & FB
*Donating to Paypal:
http://paypal.me/jamesthefam
*Becoming a Patreon:
http://patreon.com/thefam
Social Media, for behind the scenes clips
Instagram: http://instagram.com/omgfams
Twitter: http://Twitter.com/jamesthefam
FB: https://facebook.com/JamestheFam
For Professional INQUIRES
OR to ADVERTISE to The FAM:
Email: swish594@gmail.com
#LLJ #RIP #Trending

source