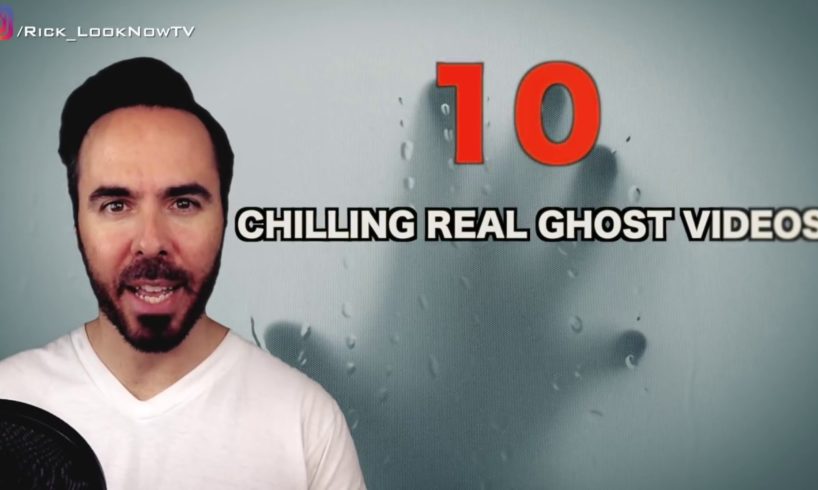 Help Fund Future videos @ At MY PATREON: https://www.patreon.com/LookNowTV
MY PAYPAL Donations for LookNowTV: https://www.paypal.com/cgi-bin/webscr?cmd=_s-xclick&hosted_button_id=E4U3RTLD5DS2J
INSTAGRAM: http://bit.ly/2owX2Es
TWITTER: https://twitter.com/looknowtv
FACEBOOOK: www.https://www.facebook.com/LookNowTV/
MERCH:
https://teespring.com/stores/looknowtv
10 Real Ghosts Caught On Camera? Ghosts have been a long time interest of millions of people all over the world. Paranormal events & videos are one of the most incredible unsolved mysterious to so many people. Many of us want answers. In this video we take a look at claims of ghosts with real evidence of paranormal activity that is allegedly caught on camera! Creepy Japanese Ghost Sightings Caught On Camera! Real or fake ghosts? You be the judge of this list. Let's take a closer LOOK!
SEND ME STUFF HERE ;]
LookNowTV
PO BOX 117
Baldwin, NY 11510
SUPPORT MY WORK AT PATREON:
Please support my work on Patreon because I need your help keep making new videos. Any contribution no matter how big or small helps me keep bringing you quality and informative videos! https://www.patreon.com/LookNowTV
AWARDED PATREON SUPPORTERS OF 5+ PER MONTH
★DrPhil59 AKA "The Chemtrail Whisperer"★AMY SIMON★Jonathon Sullivan ★Celybel ★Sandie bello ★Dena Porter ★Leonard Mott★Gladys G.★ P Dunaway★Reid Young★Julie Flores★Peter Wilson★Donald Lococo★Daniel C.
MUSIC BY Kevin Macleod CO.AG MUSIC
CO.AG MUSIC: http://bit.ly/2f9WQpe
Kevin MacLeod: http://bit.ly/1MyqBJz
^^^ SUBSCRIBE to these guys! I use their awesome music a lot. :]
SOME CITED SOURCES:
1) CCTV UK GHOST: http://dailym.ai/2xQisRf
2) Abandoned GHOST Face: http://bit.ly/2z7DKOt
3)Haunted Hotel http://bit.ly/2yp8hYm
4)UK Haunted Mansion: http://bit.ly/2iYIsHX
5) Haunted Mysterious Kitchen: http://bit.ly/2z83iII
FAIR USE STATEMENT
This video may contain copyrighted material the use of which has not been specifically authorized by the copyright owner. This material is being made available within this transformative or derivative work for the purpose of education, commentary and criticism and is believed to be "fair use" in accordance with Title 17 U.S.C. Section 107.

source