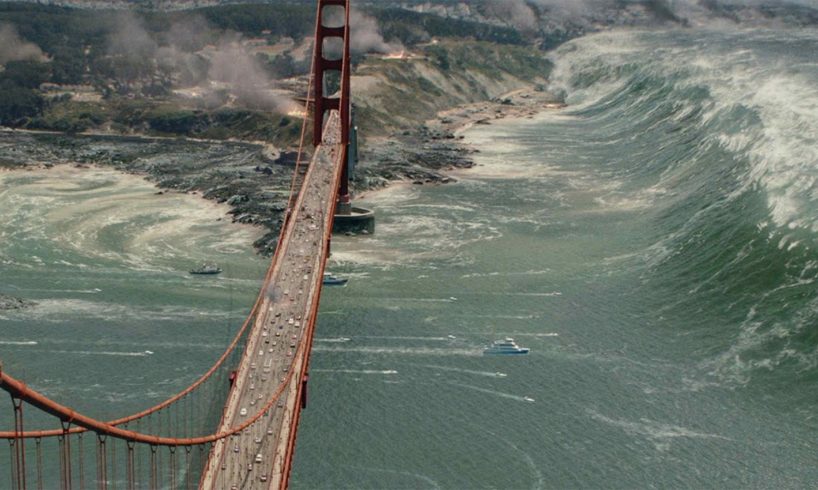 From half submerged buses in Sri Lanka to the 2011 Japan Tsunami that caused the Fuskushima Nuclear Power Plant meltdown, here are the 5 Biggest Tsunamis In The World
Please listen and watch my thoughts about these forces of nature that was captured by people all over the world. Share with your friends if you enjoyed this video and be warned the this can happen in the world anytime. Stay safe out there!
For those of you interested on how I make my videos, I primarily use Final Cut Pro X to edit my videos.
I hire different researchers and writers for the script for each video along with my original commentary related to the topic and hire professional voice over artists that can properly convey the the theme of the video. Most importantly, find the best background music, usually royalty free from Incompetech or Co.ag, to create a creepy atmosphere while watching the video.
I use different stock footages (both free and paid), clips of videos that I can find related to the video and search images to visualize the narrative and story that I'm trying to tell.
It usually takes us week to create 1 video and hopefully, we can create more videos per week without sacrificing quality in the future!
SUBSCRIBE ► http://bit.ly/Terrifive
More videos:
5 Banned Super Bowl Commercials :
https://youtu.be/cyKa32cLubg
5 Most Tragic Waterpark Accidents : https://youtu.be/E9yLpE-_UU8
5 People With Super Powers Caught on Tape : https://youtu.be/Zn1sY8zB87E
5 Inappropriate Jokes On Kids Shows : https://youtu.be/A5YLnmfu4Xs
5 GREATEST ROBBERIES CAUGHT ON CAMERA : https://youtu.be/-om-dU5DrzI
5 MOST EXTREME PRANKS THAT WENT TOO FAR : https://youtu.be/Y3fNxY-5S6Y
5 Amazing Animals Saving Other Animals : https://youtu.be/7gu0p8C5CTs
FACEBOOK ► http://bit.ly/TerrifiveFBP
GOOGLE+ ► http://bit.ly/TerrifiveGplus
TWITTER ► https://twitter.com/terrifivetv

source