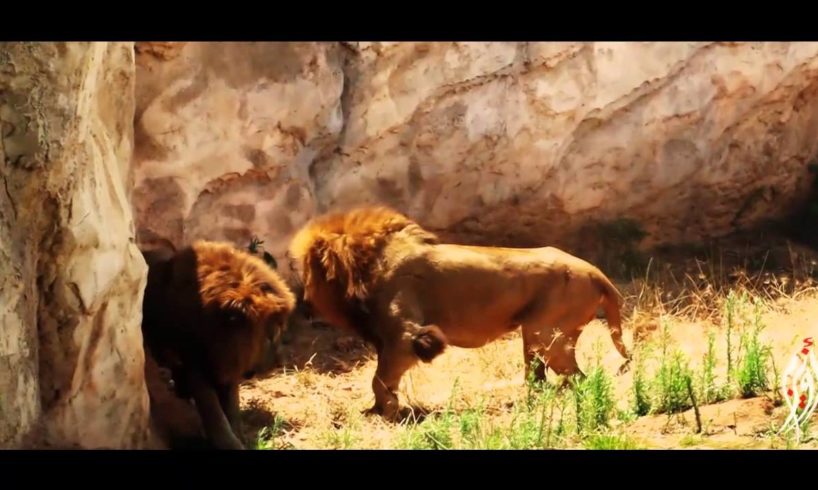 Intense lion fight at Rabat Zoo
Near to the Prince Moulay Rachid sport complex in Rabat, the new zoological garden is one of the most fabulous natural spaces to discover if you visit the administrative capital of the Moroccan kingdom.
The Zoo Rabat was designed with the aim of enhancing the 5 ecosystems recognized in Morocco and even in Africa: savannah, desert, swamps, tropical forest and of course the Atlas Mountains.
With all this biological and natural diversity, the Zoo of Rabat had an immense challenge to preserve the characteristics of each fauna and flora while valuing the Moroccan spirit in all the design part of this space.
Because interacting with nature and animal species is one of the primary objectives of this zoo, designers have been able to find a perfect harmony between the welfare of the animals for the continuity of its reproduction and the envy of the visitors to live moments like adventurers and explorers.
As mentioned above, there is a whole ecosystem of the Atlas in Morocco which we could not omit in our visit to be finally amazed by the natural wealth that our country has.
Finally, I could not resist making a documentary video of the Atlas Moroccan lions battle and share it with you to entice you discovering this good plan.
At the Rabat Zoo you can bring your food for your family outing in the spaces dedicated to this purpose as you can reserve your place in one of the 4 restaurants available for varied menus at competitive prices.
The official website for any information: www.rabatzoo.ma

source