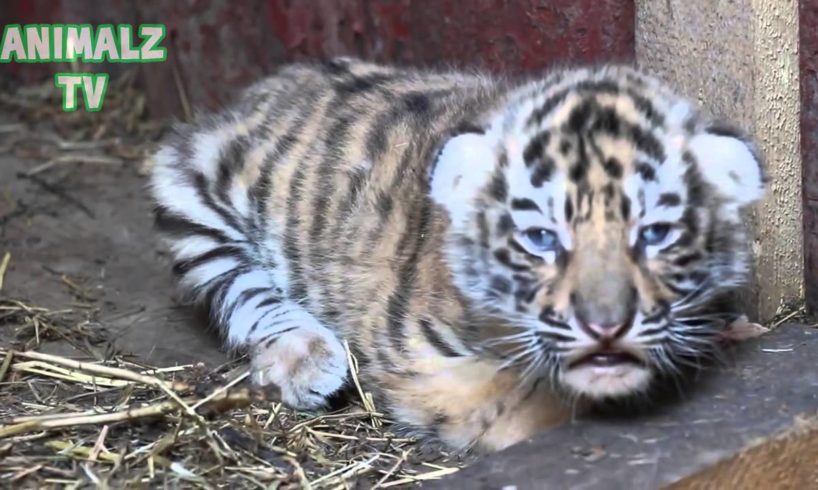 Cute Tiger cubs | Ussurian Tiger | Siberian Tiger | Amur Tiger | baby tiger | Big cats | Baby animals | newborn tiger
Ussurian Tiger is also known as Siberian Tiger and Amur Tiger. This is small population of Tigers and is inhabiting in the Russian Far East. As known in wild nature lives about 400 adult tigers. Some exemplars live in Zoo. Zoo plays big role to survive this rarest breed of tiger.
One family of Ussurian Tiger lives in Tbilisi Zoo. Some time ago they have born three new cubs presented in this video.
They are very cute, if you like them please like and share this video.
AnimalzTV in Internet:
Please Subscribe: http://goo.gl/O97FCe
Like us on Facebook: https://www.facebook.com/animalztv4u
Follow on Twitter: https://twitter.com/AnimalzTVv
Add in circles on Google plus: https://plus.google.com/b/109357051925508382516/+AnimalzTV/posts
Visit our Website: http://www.animalztv.net/
Copyright Disclaimer:
Under Section 107 of the Copyright Act 1976, allowance is made for «fair use» for purposes such as criticism, comment, news reporting, teaching, scholarship,
and research. Fair use is a use permitted by copyright statute that might otherwise be infringing. Non-profit, educational or personal use tips the balance in
favor of «fair use». The recent amendments to the Copyright Act of 1976 pertain to music. «Fair use» remains in force for film and video.
No copyright intended. All content used in adherence to Fair Use copyright law.

source