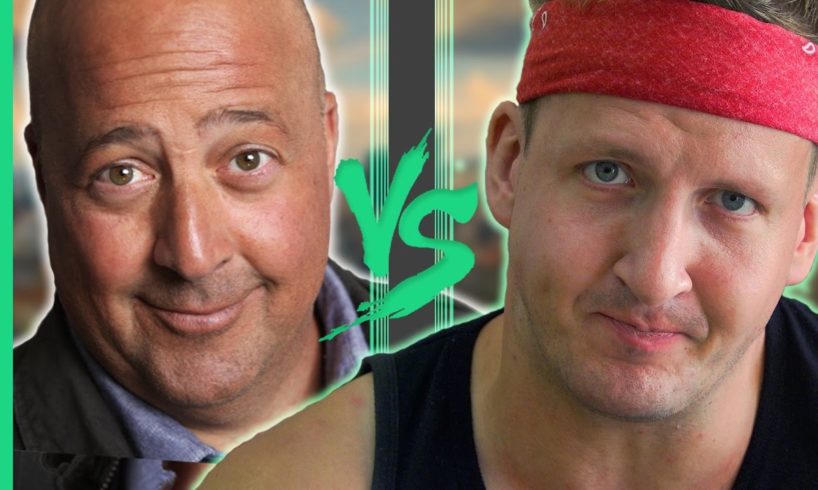 Strange Foods of Asia! → https://www.youtube.com/watch?v=7lrZgWyWBIw
Join the notification squad! Click the BELL icon to get updated as soon as a video is uploaded. New video every Wednesday!
About This Episode:
In 2007, Andrew Zimmern of the Travel Channel's Bizarre Foods went to Dai's House Of Stink in Taiwan, a restaurant selling some of the most intense stinky tofu in all of Taipei. In this episode, a rare occurrence took place. Andrew was defeated by two menu items.
Ten years after watching this episode, from a series that inspired me to move to Asia in the first place, I find myself in the very same restaurant, anxious to find out just how challenging this dish is.
Prior to filming this video, I went into Dai's House Of Stink to ask for shooting permission. The aroma lingering in the air nearly floored me. This place was no joke. The night before shooting, I could hardly sleep. What if I literally can't control it and my gag reflex kicks in causing me to embarrass myself and forcing me to retire my name as the best ever food reviewer.
Well that didn't happen and my title remains. Check out the video to see it all unfold.
Also, big ups to Andrew. This is obvious just some good spirited fun. I think Andrew is the man and he's been making awesome content for years.
About Sonny Side:
I'm not sponsored. I'm not rich. I'm just some guy who wanted to make the type of travel videos that I would want to see. This show is completely self-funded so thanks for patiently watching that five second advertisement (and read below how you can support this channel).
I am a video director by trade. Each time I travel to a new country I bring a cameraman with me, usually a friend, to shoot as many episodes as possible in a short amount of time (usually a week). The rest of the time I'm working as a video director/videographer in Vietnam and editing the crap out of these videos.
Much love and remember, Don't Think, Just Chew.
Come say hi on:
INSTAGRAM → https://www.instagram.com/instasonnyside/
FACEBOOK → https://www.facebook.com/SonnySideFilmsFan/
– – – – – – – – – – – – – – – – – – – –
Support My Channel:
Patreon is a platform that allows people to support creators on a recurring basis. Your contribution is an investment in creative freedom. Your generous donation will allow me the time and resources to create more videos for you. → https://www.patreon.com/BestEverFoodReviewShow
Disclaimer:
If you see any factual food errors in my video, please feel free to politely let me know in the comments.
I'm a huge fan of trying different, interesting and strange foods in each country. My show is from a Western point of view, but more importantly MY point of view, but is not meant to offend any person or culture.

source