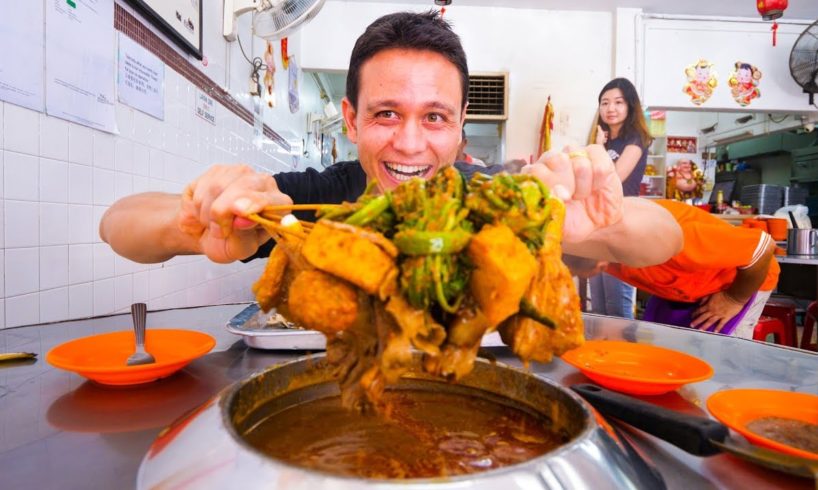 Watch more Malaysian food videos: https://youtu.be/u5LYl4DM5c4
Subscribe http://bit.ly/MarkWiensSubscribe for 2 new videos every week
T-shirts and caps: https://goo.gl/6WdK1l
MELAKA, MALAYSIA – Malaysian Food Tour!
Melaka (also sometimes spelled Malacca) is a beautiful city in southern Malaysia, significant in history, packed with delicious food, and again, like most of Malaysia, a melting pot of cultures, peoples and foods.
Here's what we ate in this food tour of Melaka, Malaysia:
Kedai Kopi Chung Wah – One of the foods you have to eat in Melaka is Hainanese chicken rice balls. The rice is cooked with chicken broth like most chicken rice, but instead of just a plate of rice, you get little fish ball shaped rice balls, along with chicken. It's an iconic dish, but it's pretty delicious and makes a wonderful breakfast.
Total price – 29 MYR ($7.12)
Asam Pedas Pak Man – Asam pedas is sour spicy, and you'll find variations of it across much of Southeast Asia, but Melaka is quite famous for it within Malaysia. We went to Asam Pedas Pak Man, a stall set up within a local Malaysian food court. I ordered a variety of different plates, each asam pedas but with a different fish. All were spectacular. It looks extremely spicy, but it's not actually all that spicy, however it is extremely tasty and full of herbs and chilies and flavor. Best Malaysian food dish of the day in Melaka for me.
Total price – 75 MYR ($18.39)
Klebang Original Coconut Shake – This was pretty ordinary for me, nothing spectacular, but again it's one of those things most people try in Melaka.
Total price – 9.90 MYR ($2.43)
Ban Lee Siang Satay Celup – Next up, satay celup, a unique Melaka style satay where you choose your own skewers and boil them in the sauce right in the middle of your table. For me honestly, satay celup is too sweet, but I have to admit it's a lot of fun to eat and cook, and very social.
Total price – 34 MYR ($8.34)
Ikan Bakar Haji Masu – Finally to end this Malaysian food tour in Melaka (Malacca), we went to a seafood, ikan bakar (grilled fish) restaurant. There are quite a few huge seafood restaurants in Melaka, but I wanted one that was kind of small and laid back. Ikan Bakar Haji Masu was fantastic, and I think the best thing was their grilled fish.
Total price – 99 MYR ($24.27)
Thank you for watching this Malaysian food tour in Melaka. It's an amazing city to visit when you are in Malaysia.
MUSIC: https://goo.gl/HwVjdo
CAMERA GEAR I used to make this video (these are affiliate links):
Main camera: http://amzn.to/2sV0XQO
Main lens: http://amzn.to/2szLZNf
2nd lens: http://amzn.to/2EjBeEg
Microphone: http://amzn.to/2rBKD3z
Drone: http://amzn.to/2CrtAHz
FOLLOW:
Instagram: https://instagram.com/migrationology
Facebook: https://www.facebook.com/migrationology
Thank you for watching!

source