Join us as we count down the Top 5 Cutest Puppy Fails. ➡ Subscribe: http://bit.ly/NatGeoWILDSubscribe ➡ Get More BarkFest: http://bit.ly/NGWBarkfest About Barkfest: Welcome to the world of wildlife rehabilitation, a profession that...
Read more »
The Man Who Filmed The Tsunami (2005): Shocking footage captured by a man clinging on for his life. The ferocity of the 2005 Tsunami ruined thousands of lives; the devastating scenes of...
Read more »
DISCLAIMER: Whilst this video was filmed before the government lockdown, Wildlife Aid is a veterinary hospital and is, as such, classified as an 'essential service' by the UK government. Full PPE and...
Read more »
Hey guys I found this puppy last night on the side of the road and decided to document it after I called Ash. We took him in and fed him and he...
Read more »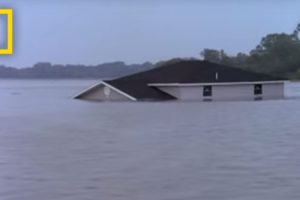 No natural disaster in America has caused more death and destruction than floods. ➡ Subscribe: http://bit.ly/NatGeoSubscribe ➡ Get More 101 Videos: http://bit.ly/NatGeo101 About National Geographic's 101 Series: Explore and experience the forces...
Read more »
From the producers of the hit Fox-TV series COPS comes a heart-stopping experience. Take a front seat ride on daring, real life rescues, spectacular natural disasters, and shocking tragic accidents. source
Read more »
The relationship & animal mating between living beings have been the key to forming links between individuals in nature. PART 1: Relationship & Animal Mating … source
Read more »
Discover new films with 60 Second Docs Official Selection — our favorite short docs we didn't make. They snap power lines, topple buildings, inundate roads and smash the work of humans with...
Read more »
A massive tornado has ripped through Nashville TN and destroyed a large portion of the city. Follow the link below to learn how you can help! HOW TO HELP: https://bit.ly/2vjC5Fr Follow Bobby:...
Read more »