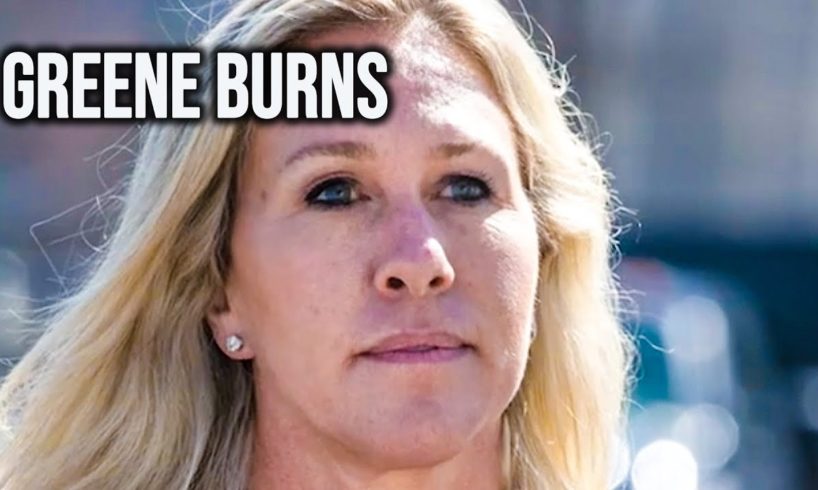 Marjorie Taylor Greene accidentally throws all of America under the bus in ridiculous stunt to attack migrants during nightmare hearing. John Iadarola and Jayar Jackson break it down on The Damage Report.
Read more here:
Marjorie Taylor Greene says America not 'safe' for migrants because of 'natural disasters' https://www.rawstory.com/marjorie-taylor-greene-says-america-not-safe-for-migrants-because-natural-disasters/
"Rep. Marjorie Taylor Greene (R-GA) said on Tuesday that migrants fleeing climate change were unsafe in the United States due to many natural disasters.
At a House Border Security and Enforcement Subcommittee hearing, Greene complained to Department of Homeland Security official Blas Nuñez-Neto.
"Right here, it says that you say the reason why people are coming to America today is because of violence, food insecurity, severe poverty, corruption, climate change, and…" she said. "So we have homelessness here in America. Natural disasters, talk about climate change. This is the fourth largest country in the world. We have an extremely diverse climate. We have a wide range of natural disasters.""
**
Become a TDR YouTube Member: http://www.youtube.com/thedamagereport/join
Follow The Damage Report on Facebook: https://www.facebook.com/TheDamageReportTYT/
Help build the Home of the Progressives http://tyt.com/JOIN
Subscribe to The Damage Report YouTube channel: https://www.youtube.com/thedamagereport?sub_confirmation=1
Follow The Damage Report on TikTok: https://www.tiktok.com/@thedamagereport?lang=en
Follow The Damage Report on Instagram: http://www.instagram.com/thedamagereport/
Follow The Damage Report on Twitter: https://twitter.com/TheDamageReport
#TheDamageReport #JohnIadarola #TheYoungTurks
230607__DR09GreeneNaturalDisasters

source