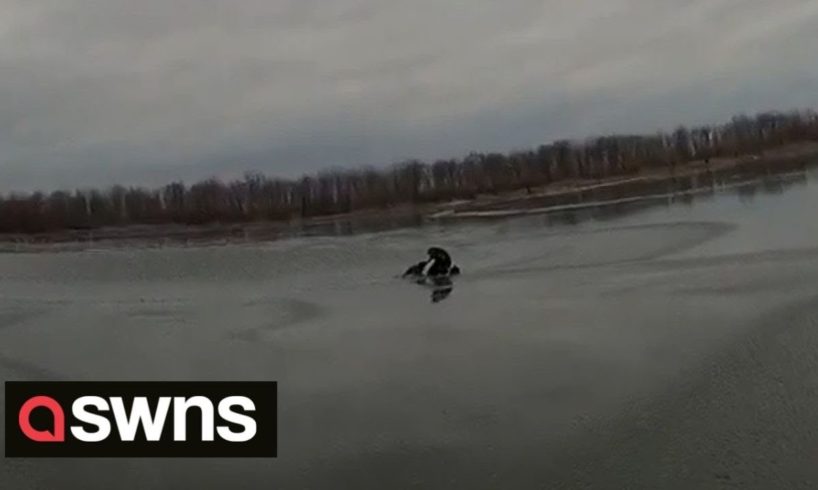 Officer Jonathan Smith, 30, was called to Bond Lake near Lewiston, New York, USA after receiving reports of a Labrador that had fallen in about 50 yards from the shore.
In a heart-in-mouth moment caught on bodycam footage, the brave cop ripped off his equipment and leapt dashed out onto the ice.
The owner of the dog revealed that they had been walking their 10-month-old pup Kona off her lead around the lake at about midday on Wednesday (5/1).
Subscribe to our channel to be the first to see our viral, breaking news videos. Twitter.com/swns Instagram.com/swns
** This content is being managed by SWNS. To licence for editorial or commercial use please contact licensing@swns.com 0117 9066550**
#SWNS #southwestnews #Animal #Rescue #Hero #Heroic #Police #Heartwarming

source