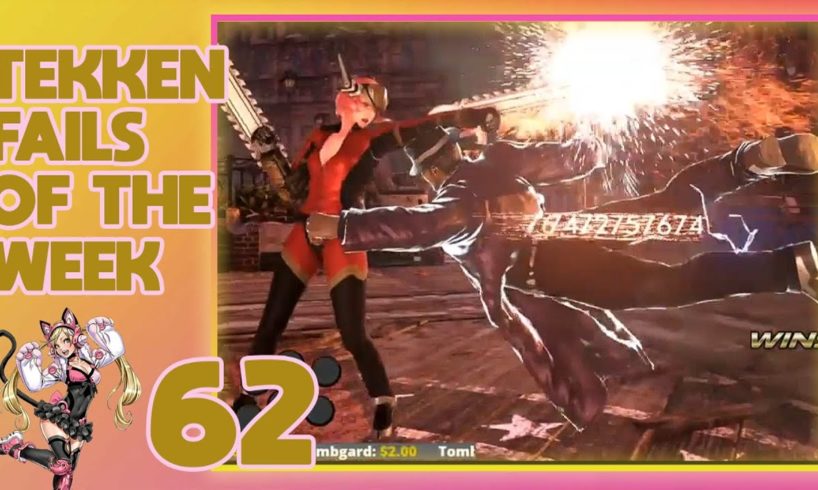 Discord ► https://discordapp.com/invite/Djbx7Ws
Twitter ► https://twitter.com/Ochoto87
BEFORE YOU SUBMIT YOUR CLIP/S:
-make sure the resolution is 360p or higher.
-preferably in mp4 format (some file format is not supported by my video editing software)
-avoid posting full length matches or kindly cut the clip you want to submit on the desired play.
-limit submitted clips to two per week.
-please avoid clips of Ghost Battle gameplay.
HOW TO:
-send your clips via dropbox.
-go to:
For Plays of The Week
https://www.dropbox.com/request/N2kkXZER1mXExYR4iEYH
Fails of The Week/E-Mail Harada
https://www.dropbox.com/request/B90KLEerg6JEqksaSMde
Double K.O
https://www.dropbox.com/request/ZLhhGA0yWGvVDW5kj37E
Rage Quit
https://www.dropbox.com/request/RwozvZ4omCNplCzw7ciP
Epic Slowmos
https://www.dropbox.com/request/4Cn61hInbxcQ2UeEaO2W
Tekken Perfection
https://www.dropbox.com/request/cEac0ysEHL1ZFbLBzcoD
-upload your video file
-put your IGN (In Game Name) as your First Name *last name not required or you can just put your IGN as a file name for your clip.
-if a Twitch Streamer, put your name followed by your Twitch URL
-put e-mail address (Dropbox requirement)
NOTE:
-it may take some time for the clips to be reviewed
-please understand that not all submissions can make it but you are still welcome to send in new ones.
-submitted clips can also be included in other video compilations
Clips submitted by:
Baygon90
Happy
LordyHord
Ras'al Ghul
Velvet_Johnson
JustSomeAsianDude
Alreesta
Jaber
DSS_NoMore
BlaSteRz_EleKtro
Jack Gibbons
TheTekkenTrinity
Goku I Black
LarsJunFan
Achlys Scharf
HeMa
HugoLazy
Eustacio
Isan D'Sis
TiTANTHOR
Zodiark1323
NOMENTSOA
xOGDirtyDiaper
MYfavBLACKGUY

source