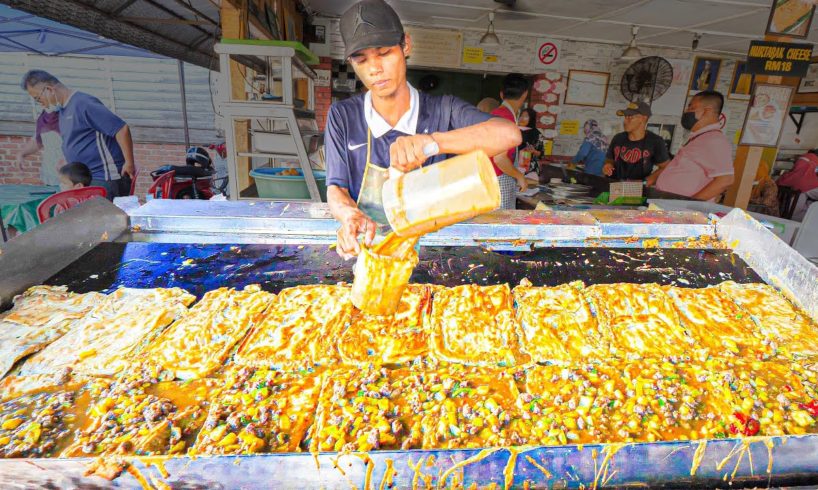 ► More Street Food in Malaysia: https://youtu.be/-zRU4Ws59MY
This is part 2 of 7 of our ULTIMATE Street Food of Malaysia ROAD TRIP!!!
Get ready for the most EXTREMELY delicious street food in Asia, you're going to love these street food videos, some of the BEST street food around the world!!!
Today, as we travel through Malaysia on our HUGE Malaysian street food road trip, we're taking you to 4 very amazing and UNIQUE locations. We have left Kuala Lumpur and are now in Termeloh and traveling to Kuantan. We are bringing you to the Malaysian street food that we find along the way.
First up, we're bringing you to THE MOST UNIQUE street food in Temerloh, the Ikan Patin Tempoyak!!! It's a FERMENTED DURIAN CURRY/GRAVY with the SHARK CATFISH!!!
►Shop name: Shop Name: Kancil Raja Patin HQ
And next up, we're leaving Temerloh and traveling to Pekan and then Kuantan, on the east coast, the land of ENDLESS BEACHES and SEAFOOD!!! But first, before we hit the road, we have to stop for the ULTIMATE street food COCONUT ice cream LUXURY DESSERT!! You're gonna love this one!!
► Shop Name: Hogoh De Coco
And next up, we're driving to Kuantan, but first, we're stopping in PEKAN to visit the ULTIMATE SLOPPY OMELETTE MASTER with 100 EGGS, even more every day!!! The Malaysian Murtabak delight!!!
► Shop Name: Murtabak Mengkasar
And to finish up the night, we're bringing you for the ULTIMATE seafood FEAST with STINK BEANS (petai!!!). You're gonna love this!! AND FINISHING up with a COCONUT shake master!!!
► Found at: Shop Name: Ana Ikan Bakar Petai
—————————————————————————————–
Facebook: https://www.facebook.com/thefoodranger
Twitter: https://twitter.com/FoodRanger
Insta: https://instagram.com/thefoodranger
I hope you enjoyed this video, more of a street food tour than a Buzzfeed video!!!
► My Food Blog: https://www.thefoodranger.com/
►How to Grow on YouTube: https://www.thefoodranger.com/how-to-start-and-grow-a-youtube-channel/
► My TubeBuddy Review (helped me grow this street food channel!): https://www.thefoodranger.com/tubebuddy-review/
► MERCH AVAILABLE HERE: https://shop.bonfire.com/thefoodranger/
The Food Ranger Trevor James Instagram:
► https://www.instagram.com/thefoodranger
►My Street Food Blog: https://thefoodranger.com
Thanks so much for watching my street food videos! Please click the bell button!

source