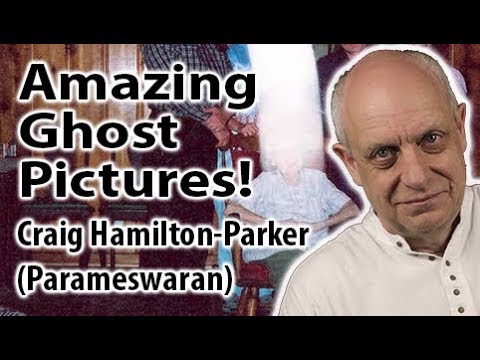 Real Spirit Photography and Ghost Pictures investigated by Craig and Domenico. More phantoms and paranormal phenomena on the website:
https://psychics.co.uk/
NOTE: Sorry for the poor sound quality this week. One of the mics was faulty.
PATREON COMING SOON
CRAIG'S BOOK ABOUT GHOST PHOTOGRAPHY:
https://psychics.co.uk/shop/phantoms-on-film.html
REAL GHOST PICTURES AND SPIRIT PHOTOGRAPHY
In this video, we investigate Real Ghost Pictures and unexplained paranormal phenomena.
Set in the spooky ruins at Bishop's Waltham Craig and Domenico discuss the origins of spirit photography and ghosts caught on camera and video.
REAL GHOSTS CAUGHT ON CAMERA
In the first part of the movie, we discuss the origins of spirit photography and what constitutes a real ghost caught on camera.
We look at the photography of Mumler and William Hope. Spiritualism is also discussed and the interest of people such as Arthur Conan Doyle, William Crookes, and William Stainton Moses.
We show examples of Orbs, ghosts, and phantoms that are captured by paranormal means. We talk about the origins of ghost photograph and the first claimed real ghost pictures.
PHANTOMS OF FAKES?
We talk about how a camera works and how some photographs can be mistaken for real ghost pictures when in reality they are a camera anomaly. We also talk about the unexplainable.
Certain photographs are impossible to explain away as photographic mistakes. We look at photographs both real and fake.
REAL GHOSTS CAUGHT ON VIDEO
We also explain some of the ways that ghosts are captured on video. You will be intrigued by these startling phenomena and the remarkable images have manifested on camera. Watch this original movie about real ghost pictures and this never-before-seen footage.
#GhostPhotography #RealGhostPictures #SpiritPhotography
► TRY OUR PSYCHIC READINGS
Get a reading with Craig and his team.
https://psychics.co.uk
► CALL MY PSYCHICS NOW
UK: 0800 067 8600
USA: 1855 444 6887
AUS: 1800 041 348
EIRE: 1800 719 656
► CRAIG'S BOOKS AND MOVIE:
https://psychics.co.uk/shop
ABOUT OUR PSYCHIC READING SERVICES:
Credit card calls cost from 99p to £1.80 per minute. Callers must be 18+ to use this service and have the bill payer's permission. For entertainment purposes only. All calls are recorded. Phone-Paid Services Authority regulated. SP: Stream Live Ltd, SE1 1JA, 0800 0673 330
Get a reading with Craig and his team.
https://psychics.co.uk

source