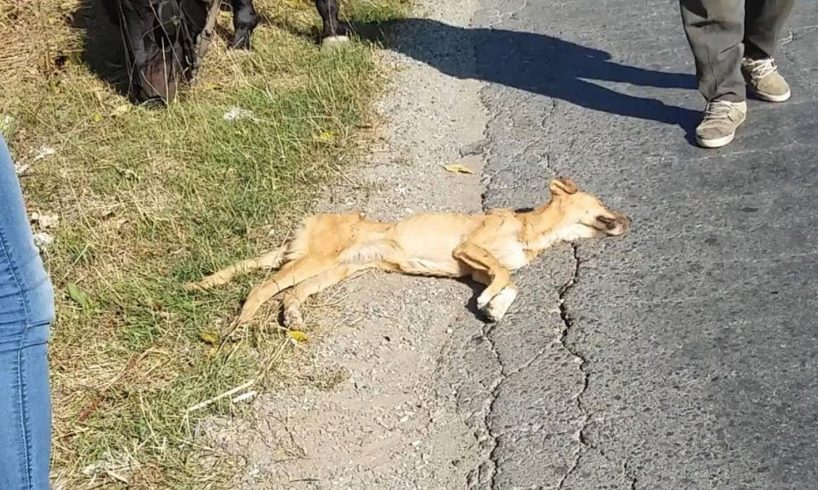 Rescue Abandoned Dog Only Bones & Skins Dying of starvation
Subscribe to STRAY PAWS Channel: https://bit.ly/2mtRpL7
We found her at the edge of the road. She wasnt hit by a car but abandoned there. She was in coma dying of starvation. We were on our way to a shelter and passing through a forest. Her skeletal body and was looking very shocking in the sun. We was sure she is dead but suddenly she moved her leg! Yes, shocking she was alive breathing!!! She was unconscious and had spasms. We picked her up off the road and ran to the vet, made tests and analyzes and the result was a life shock she can be still alive. But the doctor tried to give water with the seryinge and even more socking was that she suddenly started to lick!
It followed a blood transfuzion and red beet. She is positive at babesia too ??
She was and is treated incredibly well and am grateful to her doctors who make their best.
Courtesy:
More about best dog rescue videos & channel touching your heart here:
The dodo pet rescue: https://www.youtube.com/user/TheDodoSite
Howl Of A Dog: https://www.youtube.com/user/HowlOfADog
Hope For Paws – Official Rescue Channel: https://www.youtube.com/user/eldad75
Animal Aid Unlimited, India: https://www.youtube.com/user/AnimalAi…
Help more Animal click here: https://bit.ly/2V6WWre
If there are any copyright issues with any videos posted here i will remove them. please contact my email: nguyenthithiqnu@gmail.com
Thank you for watching!
#straypaws, #dogrescue, #rescuedog

source