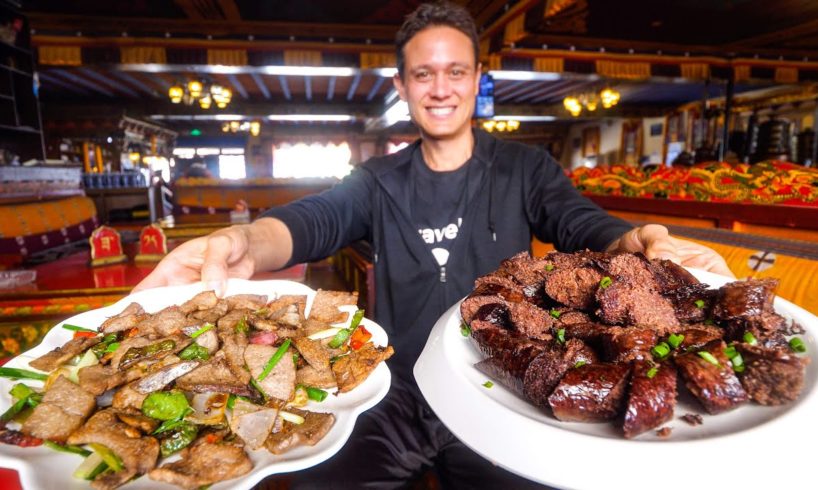 ?Street Food in Tibet – Ultimate Tibetan Food Tour: https://youtu.be/kJ90asUCVko
?T-shirts and caps: https://migrationology.com/store/
Thank you to https://www.travelchinatibet.com/ for hosting me on my trip to Tibet!
SHIGATSE, TIBET – Along with Lhasa, Shigatse is one of the most important and largest cities in Tibet. We had the honor to explore Shigatse for the day, learn about the city, eating Tibetan food, and learn about the amazing Tibetan culture. #Shigatse #Tibet #food
Tibetan breakfast – There's nothing better to eat for breakfast in Tibet than tsampa – roasted barley flour, mixed with yak cheese, yak butter, and sugar, and formed into small hand-squeezed balls. It grows like a loaf of bread in your stomach – it's so hearty and filling. The best part of the experience was eating it in a local home and watching them as they made it for breakfast, the common way they do everyday for breakfast. The butter tea was excellent.
Tibetan food lunch – We went to a local family restaurant for lunch we we tried a number of Tibetan, and specifically Shigatse foods, including dumpling in soup, a fried bread stuffed with yak, fried sheep lungs, and Tibetan blood sausage. It was a heavy and meaty lunch, and the food was delicious.
Tashilhunpo Monastery – As the palace of the Panchen Lama (second most important spiritual figure in Tibetan Buddhism), the Tashilhunpo Monastery is one of the most sacred and important sites in Shigatse. After walking around the temple complex in the morning, we then went into the temple complex in the afternoon.
It was a great day of food, exploring, and learning in Shigatse, Tibet.
Thank you to Travel China & Tibet (https://www.travelchinatibet.com/), they sponsored my trip to Tibet, and they did an amazing job to cater to the exact things I wanted to do. Highly recommended when you visit Tibet.
?MUSIC:
https://www.audionetwork.com/
——————————————————
?Banana Chips are available now worldwide!!
https://m.me/BananaJoe?ref=MarkWiens
?Get t-shirts and caps:
https://migrationology.com/store/
?Camera gear I use:
https://kit.com/markwiens/camera-video-gear
——————————————————
?FOLLOW:
Instagram: https://instagram.com/migrationology
Facebook: https://www.facebook.com/migrationology

source