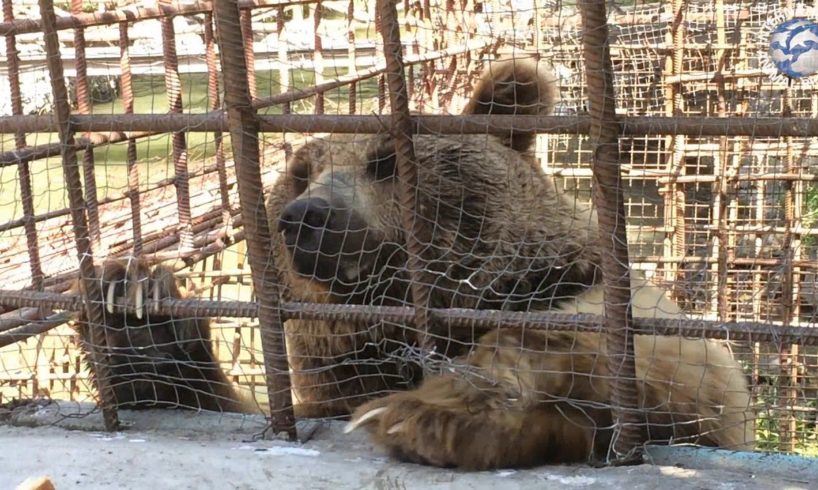 International Animal Rescue is embarking on a new project to help suffering bears in Armenia.
Across Armenia beautiful brown bears have been poached from the wild and are locked up in cages, living in neglect and misery. Right now, these brown bears are living in tiny cages in restaurants, bus depots or dark cellars, kept as a tourist attraction or for the idle entertainment of their captors.
These bears have suffered a lifetime of misery, kept in appalling conditions.
Thanks to the extraordinary kindness of our supporters we have brought the cruel practice of bear dancing in India to a complete end. We urgently need your help again to end the suffering of these beautiful brown bears in Armenia. Please send a gift today to help us rescue as many captive bears in Armenia as we can, and help them recover in a safe, natural environment. Together we can finally bring an end to the shocking treatment of these intelligent, sensitive animals that have been robbed of their dignity and their freedom.
Your gift will go directly to help these imprisoned bears in Armenia. It will help to pay for their rescue and transport to a safe place where they be looked after with love and respect. Please help us rescue these bears before it's too late. Together we can end this torture for good.

source