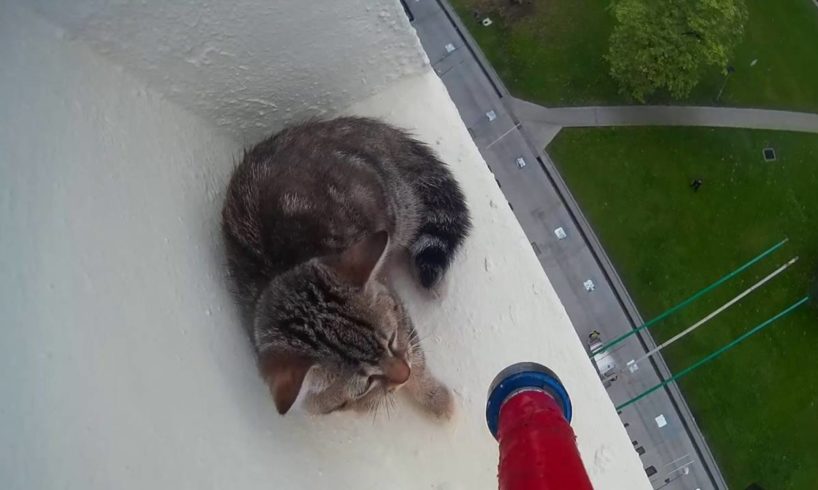 On 3 October 2016, we received a call from a concerned member of the public, notifying us of a kitten that was on a ledge of a unit opposite his block at Ang Mo Kio Avenue 3.
When our Animal Rescue Officer arrived at the block, there were already two officers from Ang Mo Kio North neighbourhood police centre there. Our Animal Rescue Officer proceeded to the unit on the 12th storey, while the police officers remained on the ground floor, with an opened blanket, to assist with the rescue mission. Our Animal Rescue Officer swiftly brought the kitten to safety. The kitten was then reunited with the owner.
The owner was advised by our Animal Rescue Officer, to mesh up the windows and gate, to prevent the kitten from slipping out of the unit and/or falling out of the windows. Cats are curious animals and they risk falling out of an open window by simple acts such as chasing a bird that was flying past.
———————————————————————————————————–
If you are interested in using the video for your publications, networks etc, please write in to enquiries@spca.org.sg to seek permission for use.

source