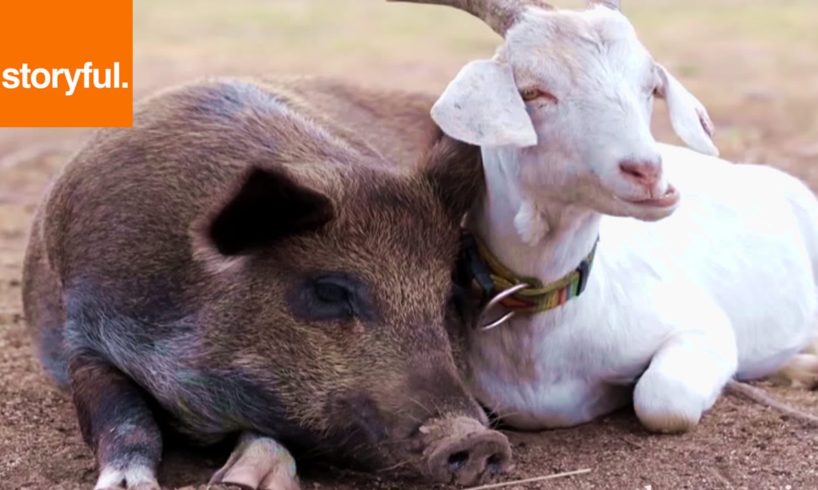 The goats, lambs and piglets are all having a great at "Edgar's Mission Farm Sanctuary"! They get pampered in the most perfect environment imaginable, and the people looking after them do it with a smile on their faces. This video shows play time and feeding time for the animals, both of which they enjoy in equal measure!
Credit: YouTube/edgarsmission
Watch More Wild Animal Videos: https://www.youtube.com/watch?v=YdKN4m19tSA&list=PLtMSwy96r2CYRKqo4mPWJ–6HhCihQDj6
Subscribe to Storyful for the latest viral videos online!
https://www.youtube.com/user/storyful?sub_confirmation=1&src_vid=rNVV4yiDel4
Original video: https://www.youtube.com/watch?v=kIF3BYBXZWA
To use this video in a commercial player or in broadcasts, please email licensing@storyful.com.
Storyful exclusively manages thousands of videos which have generated billions of views online. We're open, ethical, transparent and always put uploaders first.
Twitter: https://twitter.com/storyful
Facebook: https://www.facebook.com/storyful

source