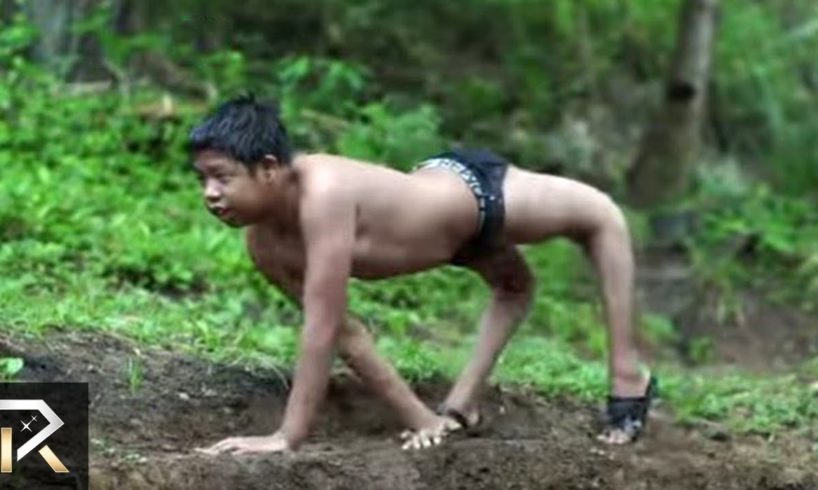 10 Real Kids Who Were Raised In The AMAZON JUNGLE
Subscribe to our channel: ► http://bit.ly/Subscribe-to-Richest ◄
Have you ever been to a restaurant or just out in public and you get disrupted by loud and hyper kids? Yup, children can get pretty wild and make quite a scene. However, what about when children get really wild? We mean this in the literal sense and have 10 examples of children who were raised in the wild by animals.
We'll start you off with Natasha, a girl who was actually raised by feral cats and dogs after her parents neglected her. Then there's Bello, a character who is seemingly straight from a Disney movie thanks to the fact he was raised by chimps. We'll travel to India to tell you about a boy who was actually living with wolves. Not too far from there, lives a woman in Cambodia who appeared from the jungle one day after living a feral life for several years. If you like cats then be sure to stick around for the story of the little boy who was actually raised by a pack of feral street cats. No discussion of kids raised by wild animals would be complete without mentioning Marina Chapman. Allegedly kidnapped, her strange story involves monkeys in the jungle and a happy ending. In Siberia, a boy named Andrei was abandoned by his parents. Incredibly, he survived the harsh environment thanks to man's best friend. In the Andes Mountains in South America, we'll tell you about a boy known only as Daniel who survived thanks to wild goats. Speaking of mountains, there's also the incredible story of Marcos who basically lived with wolves and, from what we can gather, experienced a Disney-like story over several years. Finally, there's the story of a Ugandan man named John who fled into the jungle as a boy and was "discovered" years later living with a troop of monkeys.
For copyright matters please contact us at: david.f@valnetinc.com
Our Social Media:
Facebook: https://www.facebook.com/TheRichest.org
Twitter: https://twitter.com/TheRichest_Com
Instagram: http://instagram.com/therichest
For more videos and articles visit:
http://www.therichest.com/

source