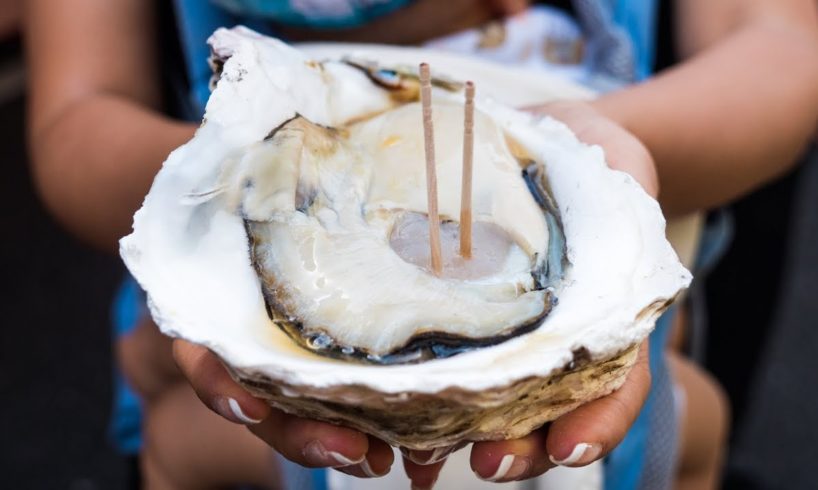 Tsukiji Market in Tokyo is one of the best places for Japanese street food!
Subscribe for more videos► http://bit.ly/MarkWiensSubscribe
T-shirts for sale here► https://migrationology.com/store/
Sadly, there was a recent fire in the outer Tsukiji Market at a legendary ramen shop. Luckily no one has been reported injured from the fire, but it is very sad to see some legendary Japanese street food stalls completely destroyed.
Ok, now back to the information from this Japanese street food tour of Tsukiji Market in Tokyo!
If you're a food lover, there's now way you're going to visit Tokyo without a trip to Tsukiji Market. The inner part of the market is where you'll find all the fresh seafood – the fish market part of the market. The outer part of the market is where you'll find all sorts of Japanese street food snacks, some of which are seafood, others are not, and where you'll find restaurants and all sorts of market stalls.
Here's the list of everything I ate and where during this Japanese food tour in Tokyo (also, everything is on this map: https://goo.gl/zmPPMm):
Kitsuneya – legendary organ stew
Address: 4 Chome-9-12 Tsukiji, Chuo, Tokyo 104-0045, Japan
Organ stew – 850 JPY ($7.70) per bowl
Sea urchin (uni) – 500 JPY ($4.53)
Nishin Tasuke
Eel skewer – 200 JPY ($1.81) per skewer
Ajino Hamato
Corn fishcake – 300 JPY ($2.71)
Tsukiji Saito Fisheries
Giant oyster – 1,400 JPY ($12.68)
Home-style Sushi – 本種
Large plate sushi – 1,500 JPY ($13.59)
Chirashi don – 900 JPY ($8.15)
Matcha ice cream – 400 JPY ($3.62)
Tamago (sweet egg omelet) – 100 JPY ($0.91)
Blowtorched scallop – 1,000 JPY ($9.05)
Tenfusa Tempura – amazing small restaurant for tempura
Address: 5 Chome-2-1 Tsukiji, Chuo, Tokyo 104-0045, Japan
Total price – 2,500 JPY ($22.64)
This tour includes 10 different Japanese street foods. Probably my favorite thing of the entire day was the giant oysters, the amazing home style sushi, and the blowtorched seafood scallop. But really Tsukiji Market is a Japanese food paradise and a seafood lover's dream come true.
When you visit Tokyo, I hope you have an amazing time eating at Tsukiji Market!
See this food tour on my Tokyo food map: https://goo.gl/zmPPMm
–
MUSIC: You Are The Solution, Cuckoo's Cafe – https://goo.gl/HwVjdo
CAMERA GEAR used to make this video (these are affiliate links):
GH5: http://amzn.to/2sV0XQO
Main lens: http://amzn.to/2szLZNf
2nd lens: http://amzn.to/2mcEGau
Microphone: http://amzn.to/2rBKD3z
Tripod: http://amzn.to/2rBFkkI
I would love to connect with you!
Instagram: https://instagram.com/migrationology
Facebook: https://www.facebook.com/migrationology
T-shirts available now: https://migrationology.com/store/

source