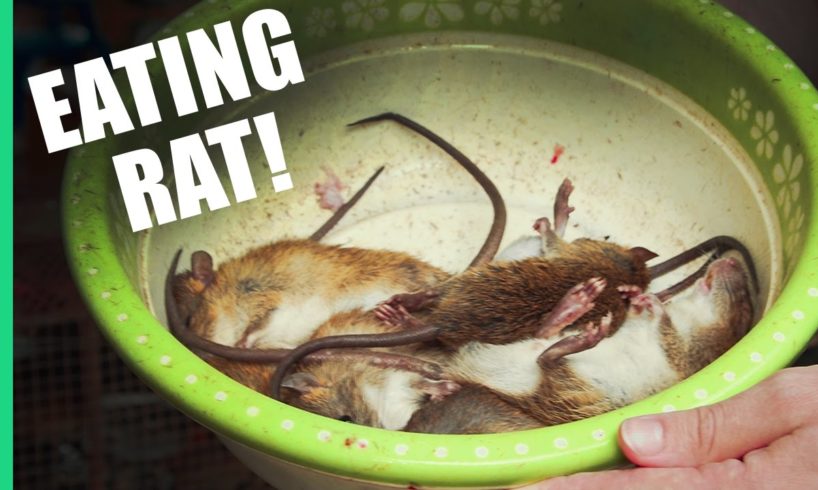 Strange Foods of Asia! → https://www.youtube.com/watch?v=7lrZgWyWBIw
Join the notification squad! Click the BELL icon to get updated as soon as a video is uploaded. New video every Wednesday!
About This Episode:
If you're looking for a guide in the Mekong Delta, hit up Tho directly on his Facebook page. He is a full-time guide: https://www.facebook.com/cuutho.nguyen?fref=nf
This video was shot about five months before this publish date. That's why I'm fatter here.
I hesitated to put it out, because of sound and light exposure issues. I knew there was an interesting story here, so I've put it out anyways.
This was an awesome and epic journey. We went deep into the Mekong Delta. This is as country as you get in Vietnam. Our guide was awesome. He showed us around and answered all our questions.
To be honest, this wasn't a difficult food for me. Rat is just another furry mammal and I knew they came from a clean source and obviously a pro was cooking them up.
If you're reading this, thanks yo! Love you.
Come say hi on:
INSTAGRAM → https://www.instagram.com/instasonnyside/
FACEBOOK → https://www.facebook.com/SonnySideFilmsFan/
– – – – – – – – – – – – – – – – – – – –
Support My Channel:
Patreon is a platform that allows people to support creators on a recurring basis. Your contribution is an investment in creative freedom. Your generous donation will allow me the time and resources to create more videos for you. → https://www.patreon.com/BestEverFoodReviewShow
Disclaimer:
If you see any factual food errors in my video, please feel free to politely let me know in the comments.
I'm a huge fan of trying different, interesting and strange foods in each country. My show is from a Western point of view, but more importantly MY point of view, but is not meant to offend any person or culture.

source