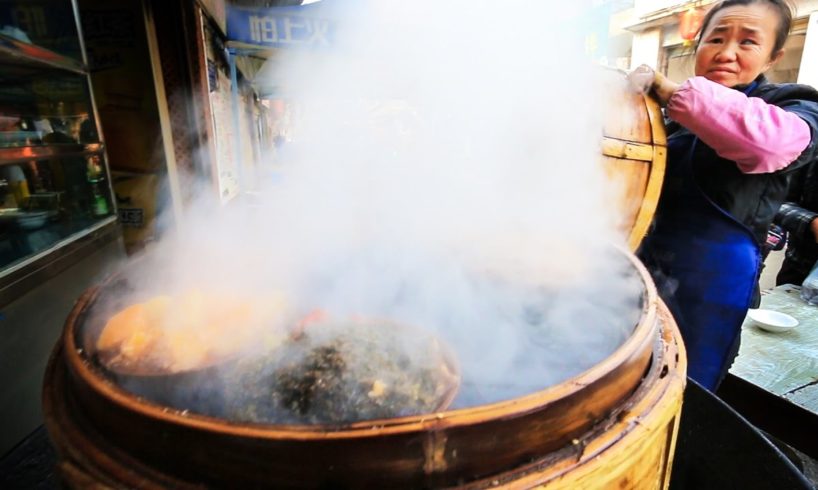 Check out https://ExpressVPN.com/thefoodranger for 3 months free w/ 1 year pack and 49% OFF! FOOD RANGER MERCH NOW AVAILABLE! http://bit.ly/FOODRANGER
Follow me on Insta: http://bit.ly/TheFoodRanger
And subscribe to my channel here: http://bit.ly/2cCy2ub
Chinese Street Food in Chengdu is some of the best in China. My parents came on a family holiday to travel in China with me and try the best street food in Chengdu. We tried a lot of Chinese snacks and Chinese street foods together, and my parents loved the insane spicy food! I brought them to a famous "fly restaurant", meaning a restaurant with apparently low cleanliness but incredibly delicious food.
Street food around the world is so diverse, and I'm so happy to be living here in Chengdu, China, and to be able to show my parents some of the best street food in China! Foodrangin' is so fun! Chinese cooking is incredibly delicious wherever you go in China, with 8 major Chinese cuisines to try, amazing Chinese restaurants in Chengdu, and to be able to travel China to taste it all is truly amazing. The spicy Sichuan food is out of the world! Walking into the kitchen to watch the chefs cook the Sichuan cuisine is always fun, I really recommend coming here!
Here are the food locations:
The "fly restaurant" on the street in the north of Chengdu:
Name: 陈氏凉粉 (chén shì liángfěn)
Address: 成都市金牛区洞子口福德路42号 (Chéngdū shì jīnniú qū dòng zǐ kou fú dé lù 42 hào)
The enormous Sichuan spice market:
Name: 五块石干杂批发市场(Wukuaishi Ganhuo Shichang)
Address: 成都市金牛区蓉北商贸大道一段 (Chengdu, Jinniu District, Rongbei Shangmao Road, 1st setion)
The main Chinese park/garden is at People's park. You can come to the Peoples park subway stop.
MY GEAR AND RESOURCES + MERCH
► New Camera (AWESOME 4K) : https://amzn.to/2MnyBsg
► Main Lens: https://amzn.to/2MjnuAr
► Great Second Lens (FOR CLOSEUPS): https://amzn.to/2ntJvhG
► Favourite Telephoto: https://amzn.to/2vy3lwU
► Take everywhere cam: https://amzn.to/2P0b2Eb
► Action Cam (WATERPROOF) https://amzn.to/2Macjec
► Audio Setup (GREAT for clear voice): https://amzn.to/2MgzYJc
► Memory Card (for 4K footage): https://amzn.to/2OZrOTO
► Editing Computer (SUPER FAST): https://amzn.to/2M9nIuD
► Main External Hard Drive: https://amzn.to/2OXr4P3
► Main SSD Hard Drive: https://amzn.to/2OZOyTS
► How I Access The Internet ANYWHERE: https://amzn.to/2vv0TY3
► MUSIC I USE (Great For YouTubers): http://share.epidemicsound.com/pf97L
►BEST VPN FOR CHINA (ACCESS YOUTUBE):
http://bit.ly/AccessYouTubeinChina
► MERCH AVAILABLE HERE: https://shop.bonfire.com/thefoodranger/
ABOUT THE FOOD RANGER
—————————————————————————————–
My name is Trevor James and I'm a hungry traveler and Mandarin learner that's currently living in Chengdu, Szechuan, China, eating up as much delicious .
I enjoy tasting and documenting as many dishes as I can and I'm going to make videos for YOU along the way! Over the next few years, I'm going to travel around the world and document as much food as I can for you! I love delicious food! This channel will show you real Chinese food and real local food, not that stuff they serve in the Buzzfeed challenge.
Thanks for watching, and please feel free to leave a comment, suggestion, or critique in the comments below!
Please make sure to subscribe, it's the best way to keep my videos in your feed, and give me a thumbs up too if you liked this food video, thanks, I appreciate it! You could also share the video too if you liked it, that would be awesome.
—————————————————————————————–
Facebook: https://www.facebook.com/thefoodranger
Twitter: https://twitter.com/FoodRanger
Insta: https://instagram.com/thefoodranger
/ Chinese food Chinese street food best street food china
Love the music I use? Get a FREE month from me to you! I'm using this library for a few months now (since July 2017) and LOVE it. http://share.epidemicsound.com/pf97L
► My Food Blog: https://www.thefoodranger.com/

source