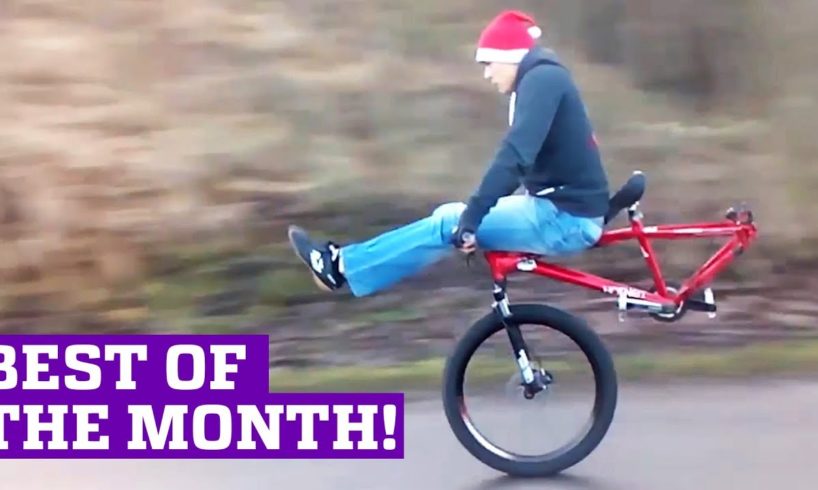 Check out the first episode of our new show FLY GUYS: https://goo.gl/FwEiME
Did the month of January feel longer than usual for anyone else? Good news though, people are still awesome! Enjoy the best videos of the month!
WATCH NEXT
Best of the Week ➝

People Are Awesome vs. FailArmy ➝

➤ Instagram ➝ https://goo.gl/jh1Tkb
➤ Twitter ➝ https://goo.gl/aoVq7T
➤ Facebook ➝ https://goo.gl/3M3wpw
▻ SUBSCRIBE ➝ https://goo.gl/eK5vK8
▻ SUBMIT your videos ➝ https://goo.gl/uKKEwx
▼ CHECK OUT THESE AWESOME CHANNELS!
FailArmy: www.youtube.com/FailArmy
The Pet Collective: www.youtube.com/ThePetCollective
JukinVideo: www.youtube.com/JukinVideo
▼ MUSIC CREDIT
Love On My Mind – Mikael Persson
Flashing Lights – Daxten
No Time For That – Andreas Jamshere
An Alien In Love (Instrumental Version) – Tomas Skyldeberg
Mozzey – Come With Me ft. Virie _ Zaza (Artist Intelligence Agency)
ES_Diamonds And Skies – Niklas Gustavsson
PAA business and licensing inquiries:
contact@peopleareawesome.com
PEOPLE ARE AWESOME is the number one destination for amazing, original videos and compilations of ordinary people doing extraordinary things. We feature all sorts of different extreme sports and activities other amazing feats, including parkour, skateboarding, tricking, cliff diving, wingsuit flying, skiing, snowboarding, surfing, BMX, acrobatics, calisthenics, cheerleading, freestyle football, basketball dunks, extreme pogo, freerunning, cycling, kayaking, frisbee trick shots, golf, martial arts, BASE jumping and many, many more a host of other action sports! Whether you're searching in 2015 or any other year, check out our amazing and original action sports videos in HD where we show you why we think people are awesome!
To license any of the videos shown on People are Awesome, visit Jukin Media at http://jukinmedia.com/licensing

source