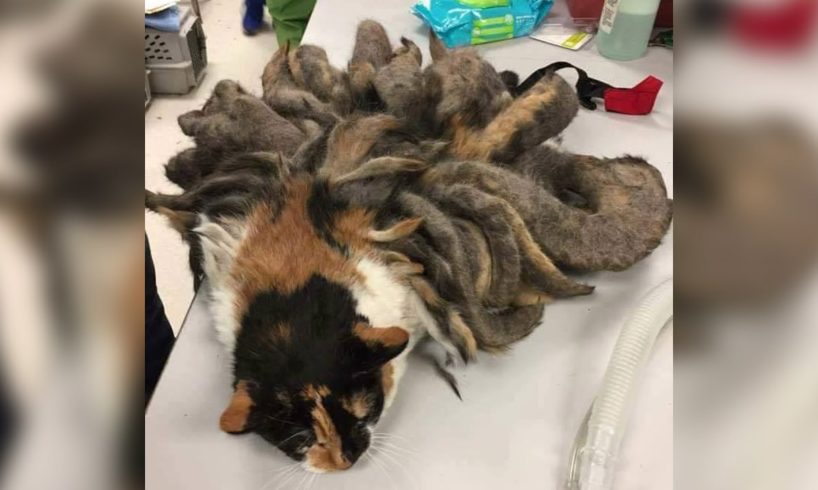 1. Dec 28, 2016 – A cat who'd been neglected by her owner with Alzheimer's disease was found with fur matted so badly it had become dreadlocks.
2. Apr 16, 2015 – A selfless passerby who saved a cat trapped on a busy highway last week is being hailed as a hero.
3. Sep 1, 2016 – Bystanders stumbled upon a kitten that had its head stuck in a glass jar, and filmed its rescue.
4. Jan 13, 2015 – A man in Israel saw a small cat with its head stuck in a plastic jar when he was taking out the trash.
5. May 14, 2015 – Cat lovers rejoice, there's hope for humanity yet.
Be sure to subscribe to TomoNews for more of the craziest news stories from around the world.
——————————————————-
For news that's fun and never boring, visit our channel:
http://www.youtube.com/user/TomoNewsUS
Subscribe to stay updated on all the top stories:
https://www.youtube.com/channel/UCt-WqkTyKK1_70U4bb4k4lQ?sub_confirmation=1
Visit our website for all the latest, uncensored videos: http://us.tomonews.net
Check out our Android app: http://bit.ly/1rddhCj
Check out our iOS app: http://bit.ly/1gO3z1f
Stay connected with us here:
Facebook http://www.facebook.com/TomoNewsUS
Twitter @tomonewsus http://www.twitter.com/TomoNewsUS
Google+ http://plus.google.com/+TomoNewsUS/
Instagram @tomonewsus http://instagram.com/tomonewsus
-~-~~-~~~-~~-~-
Please watch: "Crying dog breaks the internet's heart — but this sad dog story has a happy ending"
https://www.youtube.com/watch?v=4prKTN9bYQc
-~-~~-~~~-~~-~-

source