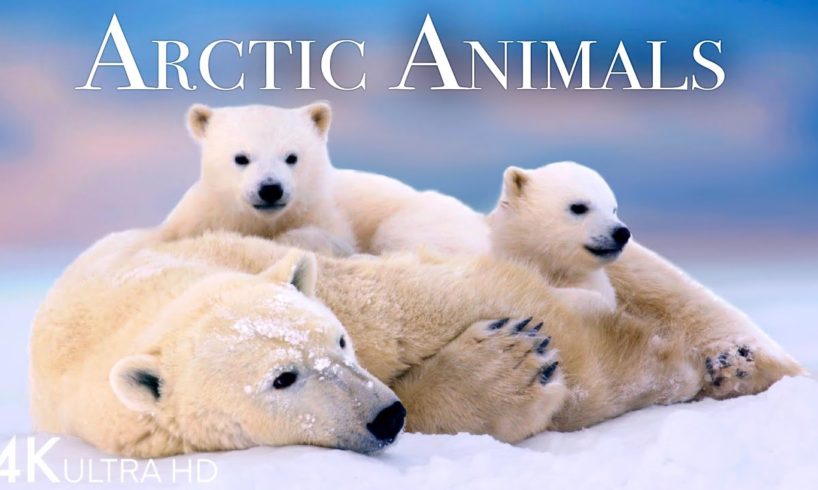 This scenic film features some of the best stunning scenes of Arctic Wildlife around the world. From polar bears to owls, wolves to eagles. Hope you enjoy this scenic relaxation film captured on 4K ULTRA HD footage along with real nature sounds. Arctic Animals in this video: Polar bear, Arctic fox, Musk Ox, Seals, Arctic Wolf, Reindeer, Snowy Owl, Penguins, Whale, Atlantic Puffin and many more.
Scenic Scenes Shop: https://scenicscenes.myspreadshop.com/
Follow us on Instagram: https://www.instagram.com/scenicscenes.shop/
Don't forget to SUBSCRIBE for more Amazing Scenic VIDEOS!!!
My other Scenic Relaxation films:
Cute Animals 4k – https://youtu.be/0vXM-4LUvHE
Tropical Islands 4k – https://youtu.be/la5eYtcy4Hw
Stunning Animals 4k – https://youtu.be/jiLIQhqfUAo
Baby Animals 4k – https://youtu.be/oRDRfikj2z8
Amazon 4k – https://youtu.be/8O3EYw8BeCI
Animal Families 4k – https://youtu.be/RR_Aqf_7TTk
Our Green Planet 4k – https://youtu.be/uU5yMRIemOU
Italy 4k – https://youtu.be/L3Y-ujjm5v0
Austria 4k – https://youtu.be/fbdI2gh-05w
Amazon River 4k – https://youtu.be/ZmDG3vjAlNA
Wild Animals 4k – https://youtu.be/k7tUicJVrCI
Bali 4k – https://youtu.be/dLMT3Bun4DY
Thailand 4k – https://youtu.be/uTmYBnY2pX0
Malaysia 4k – https://youtu.be/U49HdsYu4qo
Spain 4k – https://youtu.be/Bo3CUPTZVbE
Costa Rica 4k – https://youtu.be/63VlYwCGrGk
Amazon Wildlife 4k – https://youtu.be/d649GL3FKaU
Wild Babies 4k – https://youtu.be/dyaqjsRkKyY
==========================================
Copyright information:
Footage used in the video is licensed.
Video footage copyright under standard license.

source