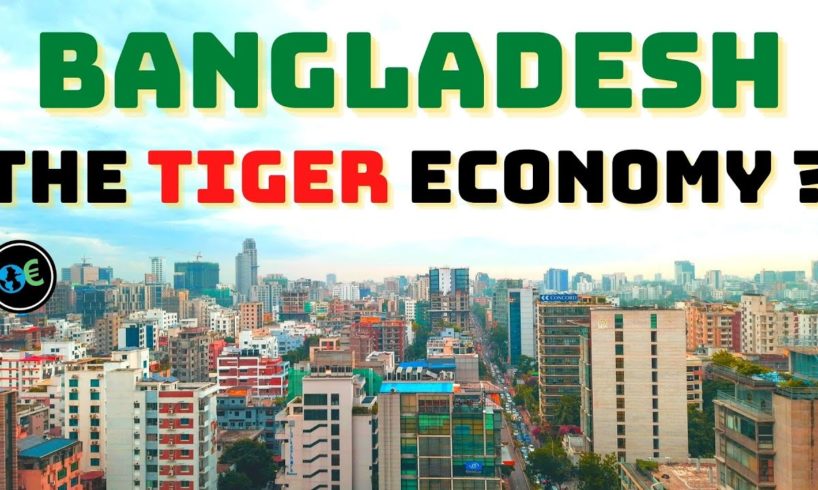 Bangladesh, the country which was once called a basket case, is now being one of the fastest growing economies in South Asia. And it is even outperforming some of the big players in the region. This country has seen unprecedented economic growth in the past couple of decades with average economic growth of 7% in the last eleven years. Its GDP rose from 100 billion in 2009 to almost 303 billion dollars in 2019. That's a massive 200% increase in 10 years. So how Bangladesh's economy is growing so fast and is Bangladesh a next Asian tiger economy.
Well, the government of the new independent Bangladesh implemented socialist policies. Under this the government nationalized much of the industrial sector, which further resulted in inefficiency and economic stagnation.
Now in order to get good productivity and efficiency, the government gradually gave greater scope to private sector participation in the economy. Many state-owned enterprises like banking, telecommunication, aviation, media and some other were privatized.
But among all one particular industry that gave massive growth to the Bangladesh economy, was the garment industry. If you visit the world's best shopping places to buy garments, then there are good possibilities that you are buying made in Bangladesh garments. Bangladesh has become the 2nd largest manufacturer of ready made garment. It is their main item of export, which accounts for 84.21% of the total exports. You see, Bangladesh has a massive labour force, it is the 8th largest in the world. And because of this, they are able to capitalize upon low skilled labour, to create ability in labor incentive export industries. This is the same principle followed by most of the Asian nations for their industrial sector, specifically for manufacturing.
Today the garment industry in the country provides direct employment to four million workers, and indirect employment to nearly 10 million people. Also 80% of workers in this industry are women, this has a good impact on women empowerment in the country as well.
The country's garment industries benefited from custom free access to many western countries. This is because, many foreign countries removed the export duties for least developed countries. They helps making their products more competitive.
Another major pillar to the Bangladesh economy is remittance. Remittance is the money that workers who work in another country send back to their home. In 2019 nearly 10 million migrants sent over 18 billion US dollars in Bangladesh which is nearly 7% of total gdp of the nation. This has created a steady flow of foreign currency in the economy. A world bank report found that households, where a member is working abroad, have higher savings and income. It showed that monthly income, and savings were on average 82%, and 107% higher, respectively, for remittance receiving households than households not receiving. And research has shown that remittances have made a positive impact on the Bangladesh economy.
At the end we can say, Bangladesh has came far ahead by making its way. And still has good opportunities in today's post pandemic world. So, we can really expect some remarkable growth by the end of this decade. Still it is better to ask, what do you think about this country. Will Bangladesh be the next tiger economy?
Well, tell us in the comments below.
#economyofbangladesh #bangladesheconomics

source