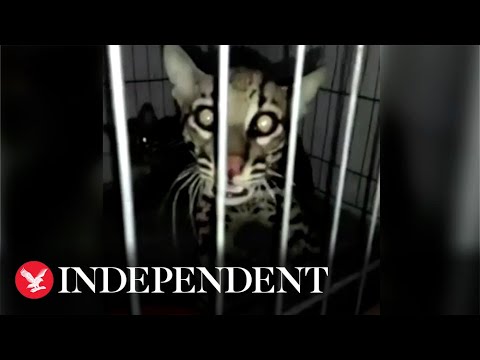 More than 1,000 endangered animals, thought to be worth over one million US dollars on the black market, have been rescued from a smuggling ring in Columbia.
Jungle parrots, bearded dragons and snakes were among species rescued by authorities.
Police are investigating 21 people since the operation and several arrests have been made.
Watch more videos at Independent TV: https://www.independent.co.uk/tv/editors-picks
Like us on Facebook: https://www.facebook.com/TheIndependentOnline
Follow us on Twitter: https://twitter.com/Independent
Follow us on Instagram: https://www.instagram.com/the.independent
Subscribe to Independent Premium for exclusive content and live events: https://bit.ly/2MiOONB

source