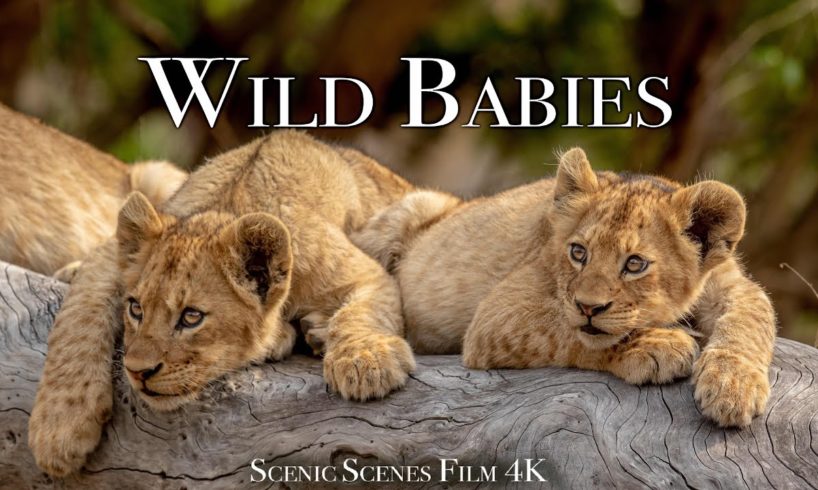 Sit back and relax while enjoying this scenic film captures the marvelous and amazing world of cute baby animals. In this relaxation film you will find a beautiful collection of wild young babies around the world including lion cubs, bear cubs, baby elephant, baby giraffe, baby rhino and hippo, polar bear cubs, baby fox, deer, monkey and many more.
Scenic Scenes Shop: https://scenicscenes.myspreadshop.com/
Follow us on Instagram: https://www.instagram.com/scenicscenes.shop/
Don't forget to SUBSCRIBE for more Amazing Scenic VIDEOS!!!
My other Scenic Relaxation films:
Tropical Rainforest 4k – https://youtu.be/ewEk5Y3xZk0
Majestic Birds 4k – https://youtu.be/Nx5Uka0b4PM
Majestic Animals 4k – https://youtu.be/XExMPvjQSl4
Million Dollar Views 4k – https://youtu.be/aWN18fov3tw
India 4k – https://youtu.be/dphagk4O5qA
Forest 4k – https://youtu.be/eNUpTV9BGac
Vietnam 4k – https://youtu.be/FsOh0OykhKM
Ukraine 4k – https://youtu.be/qOhk7YyxXQ4
Brazil 4k – https://youtu.be/z_1xpi938bw
Big Cats 4K – https://youtu.be/CHRHLz7lOvQ
Wild World 4K – https://youtu.be/7PP2Y0VECMM
Islands 4K – https://youtu.be/KHTgD01zD1E
Amazon 4K – https://youtu.be/es4x5R-rV9s
Tropical Birds 4K – https://youtu.be/hedeOWP4KXs
Africa Wildlife 4K – https://youtu.be/6hwrAWyynLg
Jungle Wildlife 4K – https://youtu.be/C2VnmVTjK8E
World of Birds 4K – https://youtu.be/1wrma5R6M_c
Life of Animals 4K – https://youtu.be/1LzAcoCXk94
Jungles 4K – https://youtu.be/XbScBhRN4tA
Our Planet 4K – https://youtu.be/dT5QWZgsGJ8
India Wildlife 4K – https://youtu.be/cwsdTKoGv5U
==========================================
Copyright information:
Footage used in the video is licensed.
Video footage copyright under standard license.

source