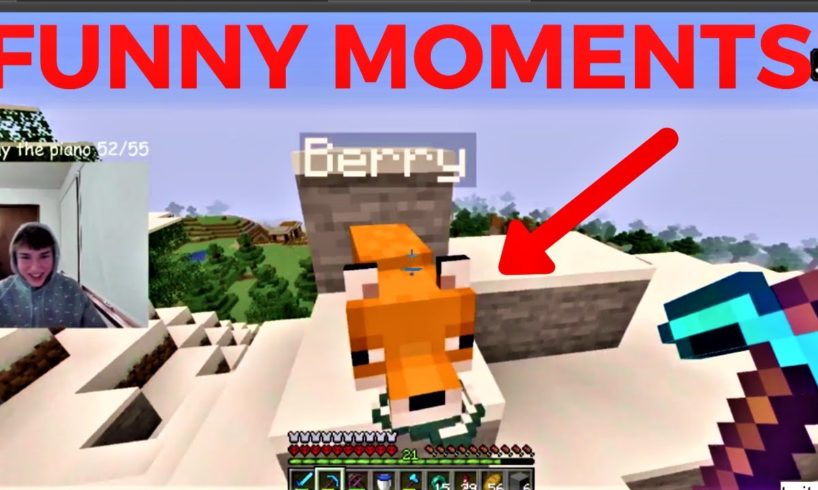 On today's video we feature a 10 Minute Compilation of Minecraft's FUNNIEST Weekly Moments. Minecraft's FUNNIEST moments feature incredible falls, fails, close death moments and more! This video will be sure to have you laughing for hours to come!
Smash that subscribes button and help the channel reach 500 subscribers. Let's try to get this video to 25 likes!
Be sure to SUBSCRIBE and drop a like to support the content creators who designed these amazing Minecraft builds!
SUBSCRIBE BELOW for more of the BEST Minecraft weekly moments! https://www.youtube.com/channel/UCCtZ…
Over 10 hours of editing and putting together Minecraft's incredible moments.
✉️ Submit Your Amazing Minecraft Clips – Get Featured! https://docs.google.com/forms/d/1XFHe…
Support our content creators below:
💖 (twitch.tv/realho0die)
💖 LlamaDude YouTube: https://www.youtube.com/channel/UC7Ht_x6JlS1FKi2OCW6N_vQ
💖 Reddit: u/trumpetsolo93
💖 Recrucity YouTube: https://www.youtube.com/channel/UCA4iYjIvZzC2EaXooRjrxVQ
💖 Reddit: UwU-yeet
💖 Reddit: MikeDaIke
💖 Reddit: Bart7782
💖 FonFon_ Youtube: https://www.youtube.com/channel/UCoIHQ0cKCo0vouMxoa2YShg
💖 Reddit: FinneganGillis
💖 Reddit: Geolit282
💖 Reddit: dsouzio
💖 Reddit: Sauce0907
💖 u/TheBlank89
💖 u/MrSarmale
💖 Reddit: Arwin0908
💖 Reddit: GZB2007
💖 Dark Gamerz Youtube https://www.youtube.com/darkgamerzofficial
💖 Reddit: i_like_meme_time
💖 Reddit: Lobrac_cz

source