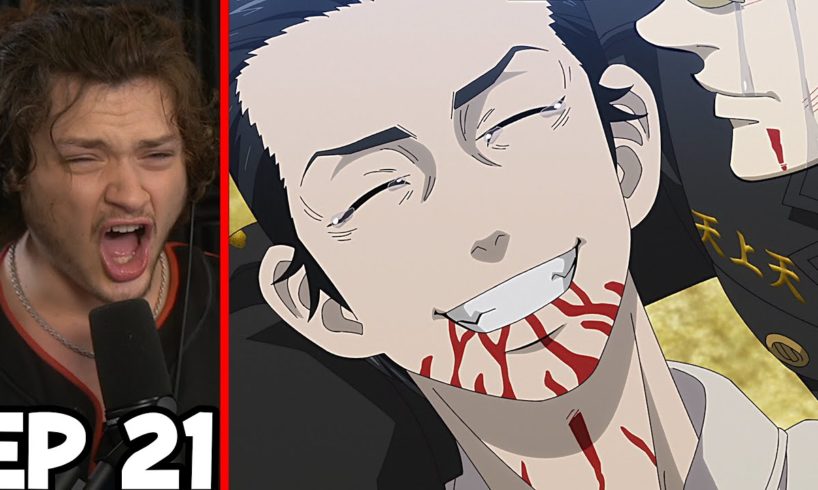 This Tokyo Revengers reaction was Baji's Death.. Baji killed himself so Kazutora wouldn't have to bear the death of a close friend, and Mikey wouldn't murder him. He killed himself for Tokyo Manji Gang, and I ahve nothing but respect for him. RIP the GOAT.
?️BECOME A SWOLE MEMBER TO GET EARLY ACCESS! (One Piece, Haikyu, Boruto, HxH)
https://www.youtube.com/channel/UC_8KBp88oEGsqWJyZ2kxg3g/join
?TWITCH! https://www.twitch.tv/heisuten
?SECOND/ANIME CHANNEL! https://www.youtube.com/channel/UCcNkgS12-fpbnpgtwpvPSOQ
?I am the Swolekage of the village hidden in the GAINS. I command you to join the Swole Body GANG! ᕙ( • ‿ • )ᕗ
Thank you guys for watching!
?Music In the video!
?Swole Body Discord! Come say hi! 🙂 https://discord.gg/PvamuTq
?Follow me on:
Instagram! https://www.instagram.com/heisuten/?hl=en
Twitter! https://twitter.com/heisuten?lang=en
?Tokyo Revengers Reaction Series Playlist! https://www.youtube.com/watch?v=h8-F5RC-Ifo&list=PLiQweYeHpbec67mhKbh6uKWZmDCoIqpSv&ab_channel=HeisutenReactsHeisutenReactsVerified
Feel Free to flag any hateful/nonconstructive comments. We're here to have a good time.
#tokyorevengersreaction #kazutora #tokyorevengers

source