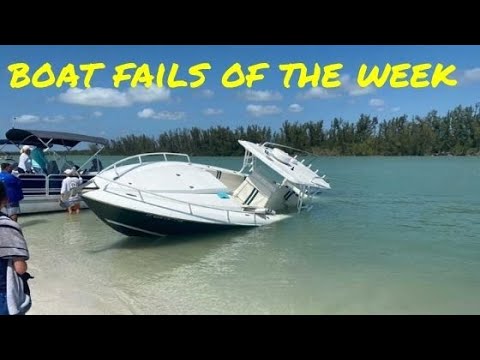 Its Monday which means its time for Boat Fails of the Week brought to you by Haulover Inlet!
We hope you enjoy this video, if you do please hit that like button and subscribe to our channel!
Check out this classic episode featuring an adventurous Russian boat rental company… https://youtu.be/pGjrSkYmun8
Read our article on the new Verado V12 600 outboard here:
Looking for Haulover Inlet gear?
Check out our store at: https://hauloverinlet.com/shop/
Click below to share and check out even more fails on our Facebook group!
https://bit.ly/boatfailsgroup
New Golf and Sports fails channel: http://bit.ly/pissmissile
Thank you so much for tuning in to our channel!
00:00 Crunch time @wp6.6
00:15 You spin me right round @tyswain_
00:39 Another one bites the dust @beanwesdorp
01:11 Save some ***** for the rest of us @bayrippers
01:43 High and dry @jake_brooks1027
01:55 Spa day @capitangeorgemiami
02:16 SUBaru @kid_usmc
02:28 Rental truck, rental boat @rasberry
02:41 Boom B**** get out the way
03:06 Leg day @myles_horn
03:13 Quattro power @nick_holloran
03:16 Good strategy though @graymeyer
03:38 Trike to haul a boat? Genius. @flyingladytours
03:53 Trim down for what? @jmacarina14
04:02 Noooooo….noooooo @kaylahenryy
04:17 Just the tip @dadszl1
04:40 Boat yoga @justin2deep
04:45 MEMES
Learn more about Haulover Inlet on our website www.hauloverinlet.com
#boatfails #epic #sinking

source