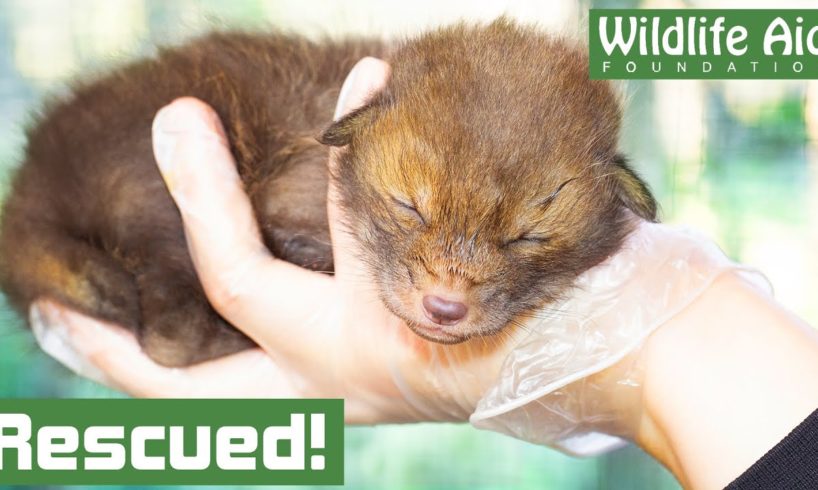 DISCLAIMER: Whilst this video was filmed before the government lockdown, Wildlife Aid is a veterinary hospital and is, as such, classified as an 'essential service' by the UK government. Full PPE and physical distancing procedures were followed throughout.
At this time of year, calls to rescue young fox cubs (also called kits or pups) skyrocket and, in just two weeks, we already have 26 here at the centre!
Early one morning, Stuart, one of our rescuers, was called out to rescue a young fox cub that was found lying next to his very weak mother. They were rushed back to the centre but, although the cub was unharmed, the mother sadly passed away during treatment (it later turned out she had been shot and was likely poisoned). Unfortunately, during the initial rescue, another cub was spotted in the den, so Lawrie set out to try and save it from a grisly fate…
PLEASE DONATE – Just £3 from every viewer can help us save many more animals! Online: http://bit.ly/wafdonate Text Donation: Text WILD3 to 70300 to give £3.00, (WILD5 to give £5.00 and WILD10 to give £10.00) UK residents only.
Thank you for your support!
SUBSCRIBE TO OUR CHANNEL
http://bit.ly/WildlifeAidTV
CONNECT WITH US!
Facebook ► http://facebook.com/wildlifeaid
Twitter ► http://twitter.com/wildlifeaid
Instagram ► http://instagram.com/wildlifeaid
Website ► http://www.wildlifeaid.org.uk
About TheWildlifeAid TV…
Ever wanted to see the goings on behind the scenes at a Wildlife Rescue Centre? Well now you can! We have super cute hedgehogs eating their dinner, dramatic rescues of wild deer and everything in between. So click subscribe to keep up to date with our new videos uploaded weekly!

source