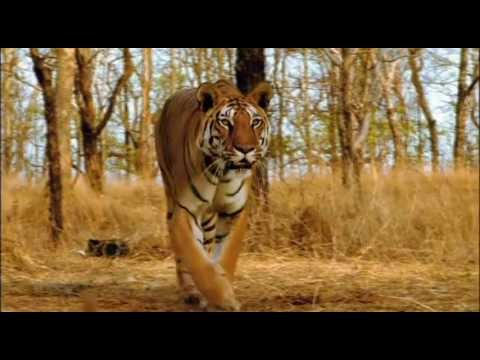 Edited & Conceptualised by Himanshu Singh Gurjar
Like & Follow us on http://bit.ly/FBhimanshusinghgurjar
About- Himanshu Singh Gurjar
Commercial Filmmaker & Photographer
National Award Winner
Featured in TOI, The Hindu & HT- bit.ly/1rvli9A
Enquires/Collab @ 07506949210 or himanshusingh2510@gmail.com
Mumbai, India
JOIN SAVE THE TIGER PAGE -http://www.facebook.com/savethetigeri…
This film I made made to promote the conservation of Big Cats around the world, to raise awareness among people to help & save big cats- Lion .Tiger , Cheetah & Jaguar.(This video only made for fair use non-profit motive)
It was a long journey making this film.I always wanted to do something for these beautiful predators & my passion for film helped me.From around 200 video of big cats i choose my final 50 video all HD and with a lot hardwork on Editing ,Concept, Storyline & Selection & transition of background score i came up with this video in about 4 months & i tried to keep the movie in high quality in just 360p or 480p so that it takes less time to buffer & more people can enjoy.
Issues Impacting Big Cats:
-Retaliatory Killings:
Conflict between livestock herders and big cats have left the animals vulnerable to retaliatory slayings.
-Illegal Hunting and Big Cat Products:
Some hunters target big cats to fuel a market for illicit products.
-Loss of Habitat:
As human populations increase, the amount of natural hunting ranges and habitats for big cats declines.
Editing,Concept,Theme, Storyline,Selection & transition of background score- Himanshu singh Gurjar(India)
Details of background score.
1.)0.7-1.17 Blood Diamond – "Solomon Vandy "- James Newton Howard.
2.) 1.18-3.18 Extract from the movie" 300″ background score starting from 5.14 music composed by Tyler Bates.
3.)3.18-5.40 Extract from National Geographic's Great Migration Trailer without narration but the pace of the original music has been sped up to match the pace of the movie .
4.)5.41-8.15 The Island Soundtrack " My Name Is Lincoln" by Steve Jablonsky.
Special thanks to BBC,DISCOVERY,National GEOGRAPHIC & Disney Nature for their video clips help, support & co-operation in the making of the movie.
I would love to shoot the wild but I don't have the resource or not got any chance if given a chance i can prove it on big stage.
Copyright Disclaimer Under Section 107 of the Copyright Act 1976, allowance is made for "fair use" for purposes such as criticism, comment, news reporting, teaching, scholarship, and research. Fair use is a use permitted by copyright statute that might otherwise be infringing. Non-profit, educational or personal use tips the balance in favor of fair use.
The term big cat — which is not a biological classification — is used informally to distinguish the larger felid species from smaller ones. One definition of "big cat" includes the four members of the genus Panthera: the tiger, lion, jaguar, and leopard. Members of this genus are the only cats able to roar. A more expansive definition of "big cat" also includes the cheetah, snow leopard, clouded leopard, and cougar.
Despite enormous differences in size, the various species of cat are quite similar in both structure and behavior, with the exception of the cheetah, which is significantly different from any of the big or small cats. All cats are carnivores and efficient predators, in fact they are apex predators.[1] Their range includes the Americas, Africa, Asia, and Europe.
The principal threats to big cats varies upon geographical location, but primarily are habitat destruction and poaching. In Africa many big cats are persecuted by pastoralists or government 'problem animal control' officers. Certain protected areas exist that shelter large and exceptionally visible populations of lions, hyenas, leopards and cheetahs, such as Botswana's Chobe, Kenya's Masai Mara and Tanzania's Serengeti. It is rather outside these conservation areas where persecution poses the dominant threat to large carnivores.[3]
In the United States, 19 states have banned ownership of big cats and other dangerous exotic animals as pets, and the Captive Wildlife Safety Act bans the interstate sale and transportation of these animals.[4] Nevertheless, there are still an estimated 15,000 big cats kept captive in the United States, and only a small percentage of them are in accredited zoos.[citation needed] The remainder are in private homes and non-accredited roadside zoos.
A 2010 study published in Molecular Phylogenetics and Evolution has given insight into the exact evolutionary relationships of the big cats. The study reveals that the Snow leopard and the tiger are sister species, while the lion, leopard, and jaguar are more closely related to each other.
IF u like the video please subscribe post your comment & share the video with your friends so the message get spread across mankind.
Thank you for watching……………

source