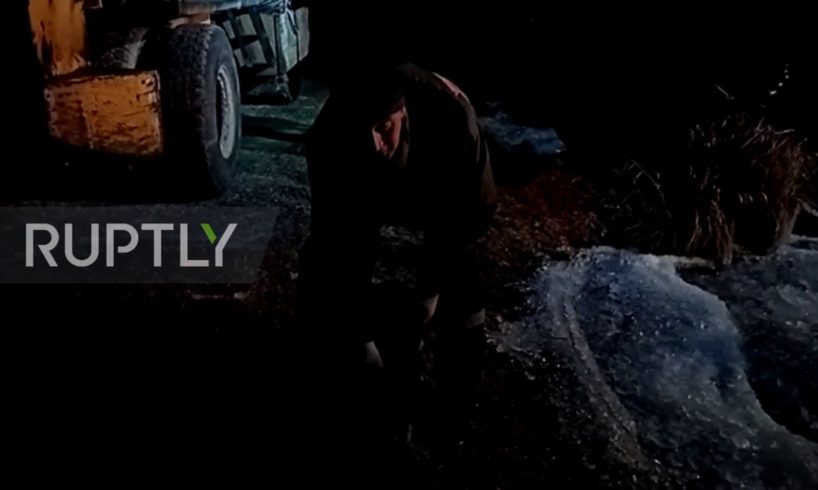 Subscribe to our channel! rupt.ly/subscribe
One dog was having a seriously 'ruff' day on Sunday, after it fell though ice on Shartash Lake in the Russian city of Yekaterinburg.
Luckily for the pup, employees of a local construction company heard cries and rushed to the dog's rescue.
The dog was too exhausted to swim, so the workers decided to use an excavator bucket to pull it out of the lake.
After the successful rescue mission, the dog got some rest and food before running away.
 
Video ID: 20191111-069
Video on Demand: https://ruptly.tv/videos/20191111-069
Contact: cd@ruptly.tv
Twitter: http://twitter.com/Ruptly
Facebook: http://www.facebook.com/Ruptly

source