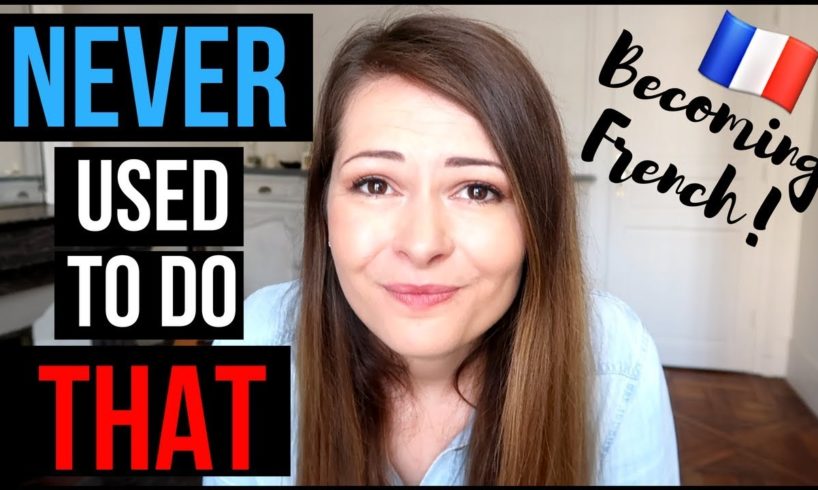 The thing about living with French people is that I am becoming one! Check out some of the hilarious French habits that I have picked up in my journey to becoming French! ???
———————————————————————————————————-
SUBSCRIBE & FIND ME BELOW FOR MORE FUN TIMES ✌
?See more of my daily life on Instagram: _notevenfrench
?JOIN THE FRANCOPHILES on Patreon: https://bit.ly/2HAC3uG
?SHOP NOW at Francophile Designs: https://rdbl.co/2qxn6Ce
———————————————————————————————————-
It's pretty hard to see the French culture shocks when you're starting more and more to ressemble a French person haha! In this video I cover those famous french sounds, french facial expressions and other quirky habits that come from expat life in Paris.
If you want to see the other side to life in France, some of the most embarrassing moments that I have had, watch this: https://youtu.be/iGpz_AkPEHI
Any other fellow expats in France out there? What French habits have you picked up? Or if you're French, tell me, am I french yet? what will be the next signs that I am truly becoming French?! 😛
Join the tribe if you love hearing about all things French!
#frenchpeople #france #becomingfrench
———————————————————————————————————-
VIDEO NOTES
———————————————————————————————————–
FREE STUFF
AirBnB travel credit (25€ or equivalent): http://bit.ly/2yTkCAH
LIFE IN FRANCE BOOKS
* Best French Grammar book that I've found: http://amzn.to/2g511py
* Best on French parenting, Bringing up bébé: http://amzn.to/2xORnz1
* Best on multicultural workplaces: http://amzn.to/2fEU9hQ
* Favourite fiction read, Almost French: http://amzn.to/2xOdbKZ
MY CAMERA: https://amzn.to/2H0m3oF
MY DRONE: https://amzn.to/2rhIzP6
————————————————————————————————————
You can join me, Rosie, for even more adventures on Not Even French! I am an expat in Paris so if you are interested in French culture, life in Paris, or tales from a New Zealander (kiwi) living a long way from home, please ❤SUBSCRIBE❤ for new videos released each WEDNESDAY! ✌✌
———————————————————————————————————–
Description may contain affiliate links.

source