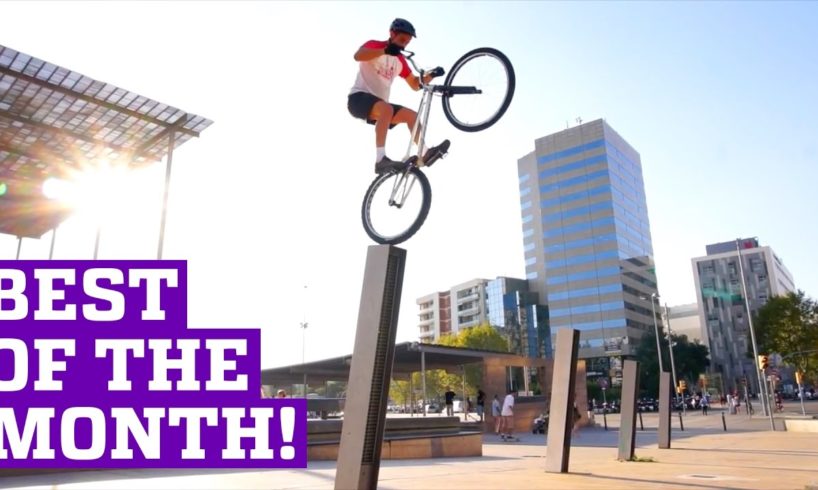 In this People are Awesome Best of the Month compilation features skateboarding, parkour, cycling, high dives and golf trick shots, gymnastics and acrobatics!
More People are Awesome:
Facebook: https://www.facebook.com/peopleareawesome
Instagram: https://instagram.com/AllPeopleAreAwesome
Twitter: http://www.twitter.com/PAAVideos
Reddit: http://www.reddit.com/r/peopleareawesome
VK: http://www.vk.com/PAAVideos
PAA Spotify Playlist: http://bit.ly/PAASpotify
For business and licensing enquiries contact: contact@peopleareawesome.com
Original Videos:
0:00 – Calisthenics Escalator Superman

0:13 – Bike Pole Hook

0:23 – Dan Garb Concount Wheelie

0:38 – Guy Lifts Girls

0:56 – Playground Parkour

0:59 – Synchronised Tumble Routine

1:03 – One Foot Board Spin

1:07 – Balcony Flip

1:09 – Flip Over Car

1:11 – Bench Press Clap

1:15 – Extreme High Dive

1:20 – Parkour Gym Training

1:26 – Behind The Back Frisbee Shot

1:29 – Tennis Freestyler
Just Tennis Freestyle 🙂 Igor Zecevic Videography

Posted by Stefan Bojic on Thursday, May 19, 2016
1:36 – Handstand Slide to Hollowback

1:40 – Longboard G-Turn

1:44 – Sandboarding

1:50 – Golf Trick Shot

1:57 – Handbalancing in the Sun

2:06 – Longboarder Sparks
Fresh Air ??Autumn has arrived and with NoRaws fresh like this too.Feels and caresses the asphalt with CremaFirePucks and feel the grip of your feet with RidersflySoles.Rider: Sergio Sebastia GarciaCam: Adrian QueralSpotter: Maria Giner

Posted by Ridersfly on Tuesday, October 11, 2016
2:13 – Acrobatic Duo Practice

2:24 – Handstand Drop Trick

2:26 – Teeterboard Tricks

2:35 – Bar Flips

2:39 – Balcony Flip

2:42 – Lasso Skills
https://instagram.com/p/BI865UrBGAU/
2:46 – Basketball Skills
https://instagram.com/p/BKgaLsnDRiU/
2:53 – Double Decker Kickflip

2:57 – Silk Rope Spins

3:03- Flip Through a Hoop

3:09 – Parkour Gym Training

3:13 – High Backdive

3:16 – Lucky Flip
https://www.instagram.com/lucasothmer/
MUSIC:
Title: Feint – We Won't Be Alone (feat. Laura Brehm)
iTunes Download Link: https://itunes.apple.com/us/album/monstercat-best-of-2015/id1075724279
Listen on Spotify: https://open.spotify.com/album/3VPfZq2GlqDTZqjZHPmHIw
PEOPLE ARE AWESOME is the number one destination for amazing, original videos and compilations of ordinary people doing extraordinary things. We feature all sorts of different extreme sports and activities other amazing feats, including parkour, skateboarding, tricking, cliff diving, wingsuit flying, skiing, snowboarding, surfing, BMX, acrobatics, calisthenics, cheerleading, freestyle football, basketball dunks, extreme pogo, freerunning, cycling, kayaking, frisbee trick shots, golf, martial arts, BASE jumping and many, many more a host of other action sports! Whether you're searching in 2016 or any other year, check out our amazing and original action sports videos in HD where we show you why we think people are awesome!
To license any of the videos shown on People are Awesome, visit Jukin Media at http://jukinmedia.com/licensing

source