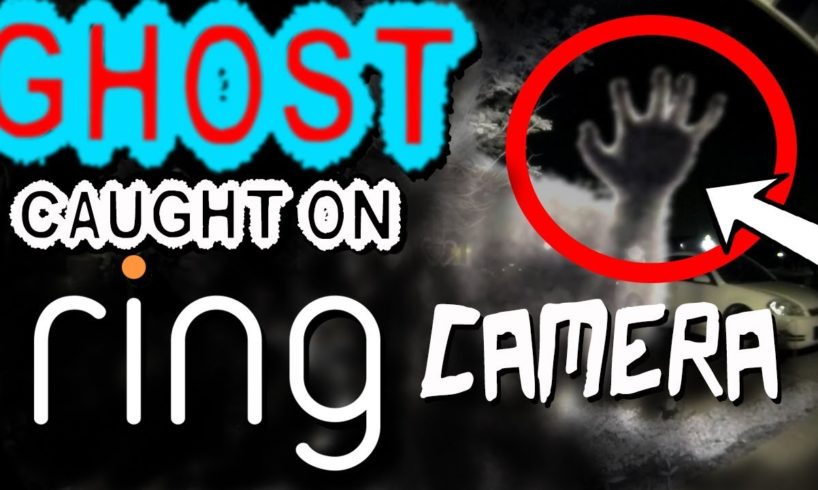 My Aunt Nita's RING doorbell caught some ghostly sounds. Is this a haunting, or can it be explained? You be the judge.
After recently purchasing a RING doorbell security camera, my Aunt Nita has been experiencing strange unexplainable behavior. When she heard the sound of a man breathing into the camera and realized nobody was on camera, she sent the videos to me to examine. I have put the video through Premiere Pro and added filters, slowed down and sped up the footage, and cannot explain what is really happening.
I am very interested in the supernatural, because our family has had many experiences that cannot be explained. I feel there are entities surrounding members of my family, trying to reach out and make themselves known. This is just one example. I will keep updating and adding videos as more footage is captured.
If you have any idea what is causing this phenomenon, please leave me a comment!
Thank you for watching this video, and please SUBSCRIBE to my channel for more upcoming content! https://www.youtube.com/c/wayneberg
Also check out my WAYNiMATiONS: https://www.youtube.com/channel/UC132p04T44N_QQw7B5MMbhg
Find me on the SOCIAL MEDIA!
Website 1: https://www.wayneberg.com
Website 2: https://www.wayneberg.org
Website 3: https://www.waynimation.com
Facebook: https://www.facebook.com/waynimation/
Instagram: https://www.instagram.com/wayneberg/
LinkedIn: https://www.linkedin.com/in/waynebergjr/
YouTube (main): http://www.youtube.com/c/WayneBerg
Twitter: https://twitter.com/wayneberg
Tumblr: https://wayneberg.tumblr.com/
Reddit: https://www.reddit.com/user/waynimation
Music in this video:
Song used in this video is Royalty Free / Public Domain and is protected under a Creative Commons CC0 1.0 Universal Public Domain Dedication License: https://creativecommons.org/publicdomain/zero/1.0/
"A Really Dark Alley" by Loyalty Freak Music
from the Album: WITCHY, BATTY, SPOOKY HALLOWEEN IN SEPTEMBER !!
http://http://freemusicarchive.org/music/Loyalty_Freak_Music/WITCHY_BATTY_SPOOKY_HALLOWEEN_IN_SEPTEMBER_/A_really_dark_alley
#WAYNiMATiON #WAYNiMATiONS #WAYNEBERG #WAYNiMATiNG #WAYNiMAToR #WAYNiMATeD #WAYNEBERGART #WAYNEBERGDESIGN #PARANORMAL #PARANORMALACTIVITY #GOBLIN #GHOST #GHOSTS #APPARITION #SPIRIT #SPIRITS #SUPERNATURAL #SPIRITUAL #DEMON #GHOSTBUSTERS #RING #RINGCAMERA #DOORBELLCAMERA #RINGGHOST #SPIRITWORLD #PARANORMALINVESTIGATION #BREATHING #GHOSTBREATHING #GHOSTNOISES #SPOOK #SPOOKY #SPECTER #HAUNT #HAUNTED #HAUNTEDHOUSE #STRANGE #STRANGENOISES #GHOSTFOOTAGE #MONSTER #DEMONS #ENTITY #ENTITIES #SPIRITUALENTITY

source