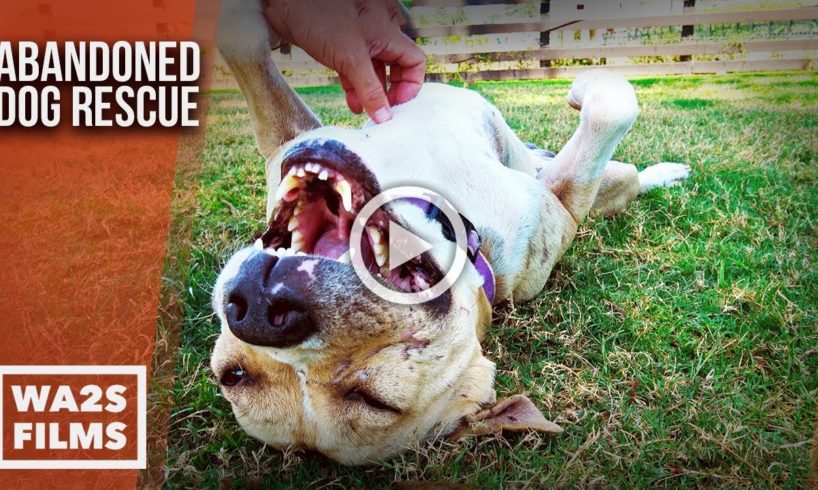 Watch Hope For Pit Bull Named Pancake Dying on Neighbors Driveway by the World Animal Awareness Society & WA2S Films.
Get your Abandoned Dog Rescue Show merch here:
https://teespring.com/stores/abandoned-dog-rescue-show
On the 5th episode of The Abandoned Dog Rescue Show featuring the dogs and volunteers of the Abandoned Animal Rescue in Magnolia, Texas north of Houston, we see the compassionate / human side of dog rescue.
Watch as Hogan and Emily bond on one of Emily and Helen's regular trips to the Abandoned Animal Rescue to visit with the abandoned dogs.
We get to meet AAR volunteer foster Mike Perez as he recounts how the dying Pit Bull named Pancake came into his life as a foster.
And watch poor Hazel as she is picked up from the small animal vet at Texas A&M after suffering horrendous seizures.
For anyone interested in adopting any animal you see on The Abandoned Dog Rescue Show, click here first: https://www.aartexas.org
Help the World Animal Awareness Society save thousands of at risk dogs working with dozens of dog rescues around the world. The work never stops, and we need you. Donate and help us help rescuers save more lives! https://www.paypal.com/cgi-bin/webscr?cmd=_s-xclick&hosted_button_id=LKEJQFLMRJDNN&source=url
Subscribe and stay tuned for more videos from the WA2S Films official YouTube Channel: http://www.youtube.com/WA2Sorg
WA2S Films productions are produced by Tom & Deanna McPhee and filmed on Sony, Panasonic, and DJI camera systems
c. 2019 All Rights Reserved
Hiring WA2S Films Supports The World Animal Awareness Society
http://www.WA2S.org/WA2S-Films
818.561.5109 Los Angeles
Narration courtesy of Vocal Ninja, Mark Rider: http://ridervo.com
music: Kevin MacLeod (incompetech.com)
Licensed under Creative Commons: By Attribution 3.0 License
http://creativecommons.org/licenses/by/3.0/

source