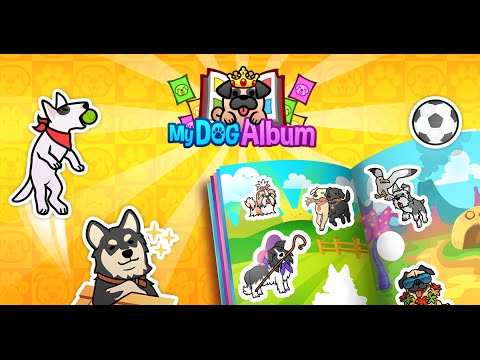 Download on the App Store: https://itunes.apple.com/app/id1028093190
Download on Amazon Appstore: http://www.amazon.com/gp/mas/dl/android?p=br.com.tapps.mydogalbum
Download on Google Play: https://play.google.com/store/apps/details?id=br.com.tapps.mydogalbum
Who let the dogs out? Let's put them all together in this awesome dog album! Get FREE packets every day and rip them open to find amazingly cute dogs! Unveil different dog breeds and have fun with your friends trading repeated stickers, just like in real life!
Collect the rare and animated stickers! Are you really a dog lover? Find herding, companion and sporting dogs, and so much more! There are the huge ones and the tiny ones, the playful dogs and also the strong ones, just to name a few! You will love it!
HIGHLIGHTS
• Collect dog breeds and get to know them all! What is your favorite breed? Labrador, german shepherds, golden, bulldog, beagle, poodle, yorkshire?
• All the sticker album fun minus the glue!
• Have fun together and complete your sticker book even faster with the help of other fellow players.
• Challenge your friends to get more stickers!
• Don't lose your progress – create a My Dog Album account!
• COPPA compliant for Mixed Audiences
Like our page on Facebook and get gifts and Promo Codes for our games! http://www.facebook.com/tappshq

source