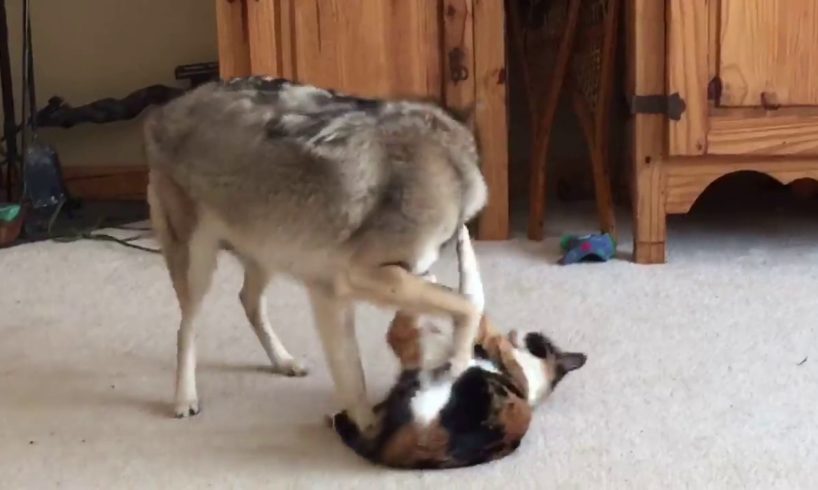 This family had a pet coyote that they had trained and tamed. They also rescued a cat and were happy to find that these two got along very well. They played around and wrestled around the room despite their difference in size.
Check Out Our Website: http://bit.ly/DailyPicksAndFlicksSite
Subscribe For More Videos: http://bit.ly/DailyPicksAndFlicksYT
Like Us On Facebook: http://bit.ly/DailyPicksAndFlicksFB
Follow Us On Twitter: http://bit.ly/DailyPicksAndFlicksTW
Hi and welcome to Daily Picks and Flicks – viral videos, funny pictures and odd news blog. We cover all the funny, interesting and strange stuff that is buzzing around the world. The weirder the better. Each day, we surf the web in an effort to find interesting, entertaining and unique videos, pictures and weird news stories. If you like what you find here, please recommend us to your friends. We already like you.
To license any of the videos shown on Daily Picks And Flicks, visit Jukin Media at http://jukinmedia.com/licensing

source