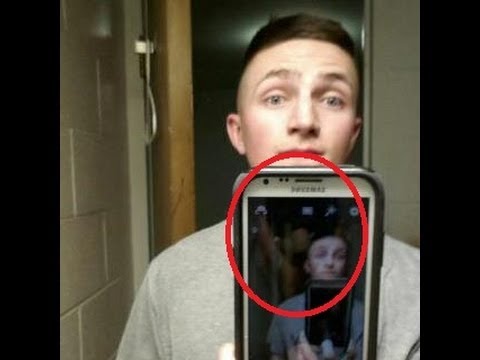 Rate Our Show: http://www.imdb.com/title/tt4274096/?ref_=fn_al_tt_1
Follow: http://www.facebook.com/Iprateam
Twitter: https://twitter.com/IPRA_STRONG
SUBSCRIBE! NEW EPISODES RELEASED BI-WEEKLY
http://www.youtube.com/subscription_center?add_user=EclipseProductions89
IPRA OFFICIAL "STRONG" T-SHIRTS: http://www.wix.com/ipra2010/site
UPDATE:
We have re-evaluated this submission. We declare it officially "debunked" but will leave the video online for viewing purposes. The figure in the reflection is merely his fingers. Thanks for the help Youtubers.
This is episode one of our new MICRO series "UNCOVERED". In this micro series, we will accept paranormal evidence from all over the globe to show to our viewers. In this episode, a woman sent us a picture from her son who is currently residing in an army base in Alabama. He took this picture to send to his girlfriend and something strange showed up standing directly behind him. Tell us what you think in the comments!
SEND YOUR EVIDENCE TO: http://www.facebook.com/IpraTeam
Links:
David's Twitter: https://twitter.com/DavidScottFilms
David's Facebook: https://www.facebook.com/davidSfilms
John's Twitter: https://twitter.com/JbsphotographyS
IPRA Website: http://www.wix.com/ipra2010/site
Marcia's Channel: http://www.youtube.com/user/usgreekchick
Global Paranormal: http://globalparanormalnetwork.com (Paranormal News Network)

source