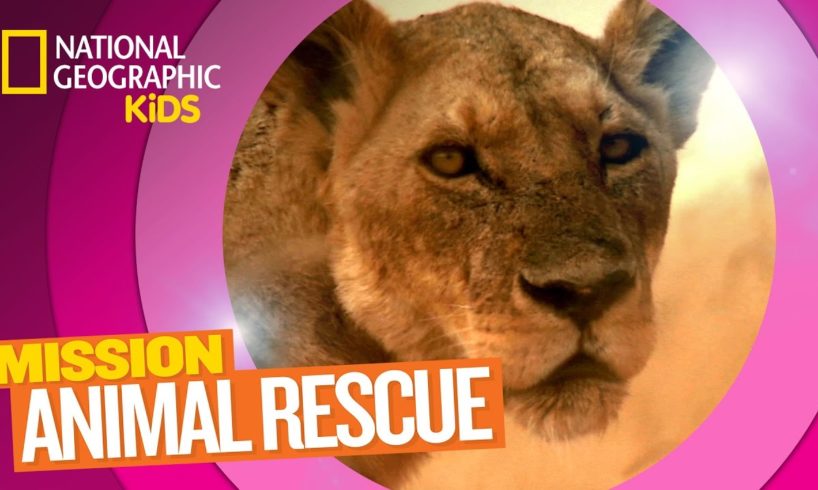 Learn all about lions and how you can help them!
➡ Subscribe for more National Geographic Kids videos: http://bit.ly/SubscribeToNatGeoKids
➡ Check out our playlist: http://bit.ly/WatchMoreMissionAnimalRescue
➡ Visit our website: http://bit.ly/NGKMissionAnimalRescue
➡ Get the book: http://bit.ly/MissionAnimalRescueBook
About Mission Animal Rescue:
We're on a mission to save animals—and we need you! The first step in saving threatened and endangered animals is getting people to care. Watch these videos to learn more about how you can help save animals!
Check out our other fun series!:
Amazing Animals: http://bit.ly/WatchMoreAmazingAnimals
Awesome Animals: http://bit.ly/WatchMoreAwesomeAnimals
Animal LOL: http://bit.ly/WatchMoreAnimalLOL
Party Animals: http://bit.ly/WatchMorePartyAnimals
Weird But True! Fast Facts: http://bit.ly/WatchMoreWBTFastFacts
What Sam Sees: http://bit.ly/WatchMoreWhatSamSees
More National Geographic Kids:
Visit our website for more games, photos, and videos: http://bit.ly/NatGeoKidsSite
Facebook: http://bit.ly/NGKFacebook
Twitter: http://bit.ly/NGKTwitter
About National Geographic Kids:
The National Geographic Kids channel is an exciting place to discover the very best of YouTube. Check back each day for a new video about awesome animals, cool science, funny pets, and more. We've also got curated playlists made just for curious kids like you to explore, laugh, and learn. So pick a topic you love and start watching today!
Lions and How to Save Them 🦁 | MISSION ANIMAL RESCUE

National Geographic Kids
https://www.youtube.com/NatGeoKids

source