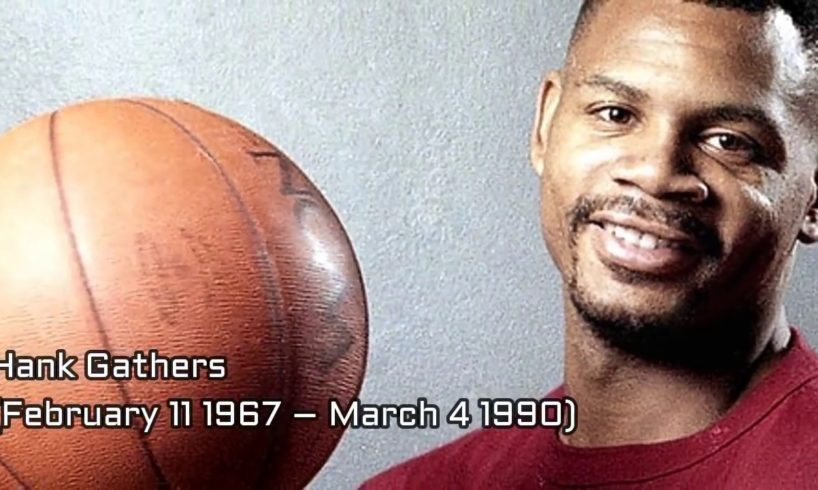 1. Patrick Ekeng (26 March 1990 – 6 May 2016)
Seven minutes after his entrance, with his team leading 3–2, he collapsed. He was transported and resuscitated at the hospital, and within two hours the medical staff confirmed that he had died. The cause of death was a suspected heart attack. He was 26 years old.
2. Nodar Kumaritashvili (25 November 1988 – 12 February 2010)
Kumaritashvili was fatally injured in a crash during his final training run at the Whistler Sliding Centre when he lost control in the penultimate turn of the course and was thrown off his luge and over the sidewall of the track, striking an unprotected steel support pole at the end of the run. He was travelling at 89.2 mph at the moment of impact.
3. Hank Gathers (February 11, 1967 – March 4, 1990)
Gathers collapsed on Sunday, March 4, 1990, in Los Angeles, Hank collapsed. He was found to have an abnormal heartbeat (exercise-induced ventricular tachycardia), and was prescribed a beta blocker, Inderal.
He attempted to get up, telling the trainers, "I don't want to lay down!", then shortly after stopped breathing. Gathers died soon thereafter at a nearby hospital. He was 23 years old.
4. Marco Campos (24 February 1976 – 15 October 1995)
Campos was killed in an accident at the season-ending race in Magny Cours. On the last lap of the season finale, on the straight before the Adelaide hairpin, his left front tyre collided with the right rear tyre of Thomas Biagi's car while racing, and was launched into the air.
His car flipped over, and Campos' head struck the top of the concrete retaining wall whilst flying upside-down. The accident resulted in severe skull fractures, and massive head trauma and put him into a deep coma. Campos died the following day.
5. Donald Campbell (23 March 1921 – 4 January 1967)
Donald Campbell deid a split second before breaking his own water speed record in his jet-powered boat, the Bluebird K7. He was travelling at more than 300mph Water when the boat was catapulted 50ft into the air after its nose lifted.
46 year old Mr Campbell was killed instantly as the boat hit the water and immediately disintegrated. Despite extensive efforts by a team of Royal Navy divers, although Bluebird's wreckage was located on 5 January, on the lake bed, Campbell's body was not located until 2001.
6. Perro Aguayo Jr (July 23, 1979 – March 21, 2015)
Aguayo died from a cervical spine trauma, reportedly as a result of a dropkick by Mysterio Jr. that propelled him forward to the ring ropes, causing severe whiplash trauma that snapped his neck. The cause of death was later announced as cardiac arrest, due to a cervical stroke caused by three fractured vertebrae.
7. Dale Earnhardt (April 29, 1951 – February 18, 2001)
Earnhardt was involved in a three-car accident on the final lap of the race, in which he collided with Ken Schrader after making small contact with Sterling Marlin and hit the outside wall head-on.
Earnhardt's death was officially pronounced at the Halifax Medical Center Earnhardt was 49 years old at the time of his death. An autopsy conducted on February 19, 2001 concluded that Earnhardt died instantly of blunt force trauma to his head due to the accident. It also reported that Earnhardt sustained a fatal basilar skull fracture.
8. Mark Porter (2 October 1974 – 8 October 2006)
Mark lost control of his car at 120 mph. He stalled in the middle of the track and was a sitting duck when the rest of the field came roaring through. Chris Alajajian connected with the tail of Porter's car. David Clark, however, in an effort to avoid the stalled Porter, slid his car sideways whilst travelling at high speed.
The front right hand side of his car hit the drivers side door of Porter's car, crushing the side of the car. The front right hand of Porter's car also hit the drivers door of Clark, critically injuring him. Marshals were quick to arrive at the scene where one, unable to open the driver's door on Porter's car, opened the rear door in an attempt to check his condition.
Both drivers were unconscious at the time. Porter was taken by ambulance to Hospital and later that day airlifted to the Hospital in Sydney with serious head and chest injuries but died in late afternoon of Sunday 8 October 2006 as the feature race was concluding.
SONG NAME : Ludovico Einaudi – Nuvole Bianche
Something to watch : https://www.youtube.com/watch?v=efk06hx7h4k

source