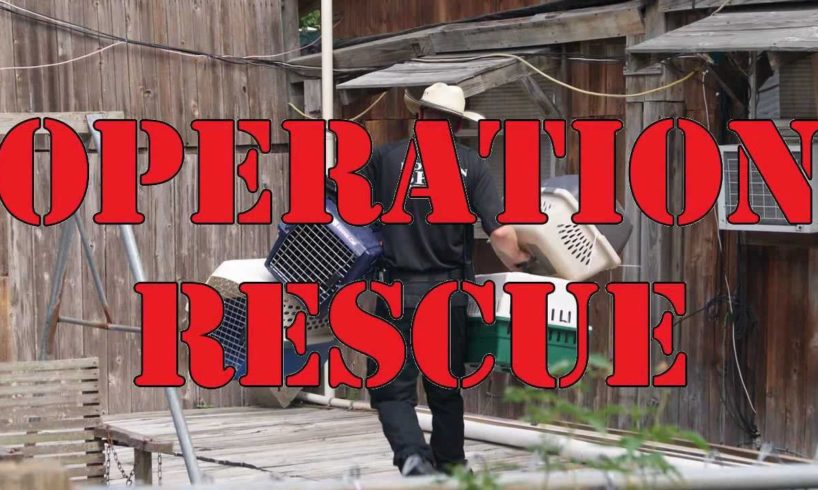 Working at the request of the Waller County Sheriff's Office, the Houston SPCA was on the scene of a large-scale dog breeding operation rescue on a property in nearby Waller County. Over 200 dogs, some as young as one day old, were rescued and removed at the owner's request.
The dogs are all small breeds and include Shih Tzus, Boston Terriers, Dachshunds and other mixed-breed small dogs. They have a combination of internal and/or external parasites and moderate to severe skin conditions.
The dogs have been rescued and taken to the Houston SPCA where their medical conditions will be further evaluated by veterinary teams standing by on alert.
The goal of the Houston SPCA is to save as many of the dogs as possible by working with our dedicated teams of foster families, adoption partners and members of the community interested in helping to give them a second chance at the life they deserve.
Tara Yurkshat, Vice President of Animal Welfare for the Houston SPCA, says that some of the dogs will become available for adoption as early as 10 am on Saturday, May 21st, when the shelter opens for adoptions.
The Houston SPCA is issuing an urgent appeal for volunteer groomers and foster families. Volunteer groomers are needed because many of the dogs are matted and covered with feces and urine. Interested groomers can call Heather at 713.869.7722 x199 to help. Foster families will help give puppies and dogs that are not immediately ready for adoption the opportunity to thrive in a home environment and recover before going into the shelter. For foster information, please Janella 713.869.7722 x121.

source