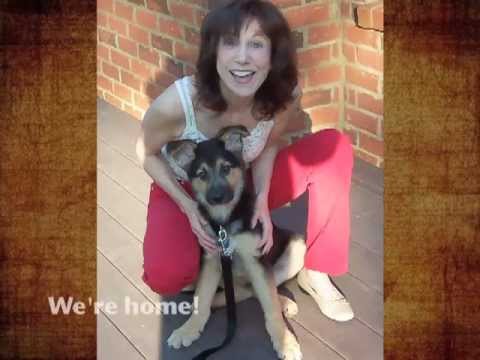 Happy stories of dog rescue and adoption. COURAGE; the German Shepherd from Orange County CA. Shelter dogs with their forever families & Pilots n Paws. Don't miss the PSA at the end! 😉
you can purchase "Feeling" at itunes: http://itunes.apple.com/us/album/in-the-moment/id447660036
Jayne co-wrote "Feeling" with Dwayna Litz (also her co-writer on "Let Me Be There For You" recorded by Patti LaBelle on her Grammy nominated GOLD CD "Flame").
I'VE GOT A FEELING
I've got a feeling you're someone special
I've got a feeling about you
I know I just met you but I can't forget you
I've got a feeling about you
And it's different than expected
I don't think I've ever felt like this before
No, I'm sure this is a first; it's
Like Heaven has not forgotten me
So overwhelming; The first time I held you
I started crying
Just like a baby; I know it sounds crazy
What is this happening in my heart?
It's different than expected
Not like anything I've ever felt before
Like I've come home: Like a sweet song
That I have heard for the first time
Never bet all my dreams on that "one in a million"
But I've got a feeling about you
music and lyrics by Jayne Olderman & Dwayna Litz
© 1997 (p) 2009 Olderman Music (BMI)/Litz Music (ASCAP)

source