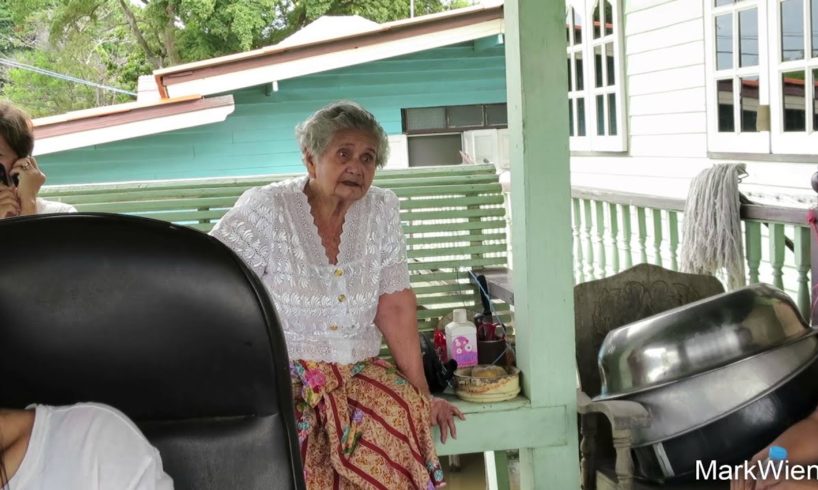 Massaman curry is one of the most well known Thai dishes… but it's not often my favorite dish… but then Grandma made it for me: http://migrationology.com/2014/09/grandmas-massaman-curry-ayutthaya/
So like I mentioned, Thai massaman curry is usually not my favorite dish in Thailand – mainly because it's usually prepared quite sweet, and it's also usually quite oily. However, it is one of the most famous dishes in Thailand, and a food that many people love – in fact – a few years back, CNN.com named it as one of the best Thai dishes, or foods, in the entire world!
But anyways, Ying and I were in Ayutthaya filming for the Thai food TV documentary, and one day we went over to Grandma's house (it was the house of a Grandma of a friend of someone on our TV filming crew) – so it was really cool to be able to film, and eat, at a local home. Ayutthaya is not just a city, but it's a province in Thailand, so we weren't right in Ayutthaya town, but were about 30 km outside of the town in a smaller town known as Ban Phaen (บ้านแพน). As soon as we arrived, and I saw the view of the home overlooking the calm water, I was excited.
Our first step was to go to Ban Phaen Market (ตลาดบ้านแพน), which was just about a 10 minute walk from the house. I went along with Grandma's daughter to the market to find all the ingredients we needed to make an authentic recipes for Thai massaman curry. Grandma, formerly sold massaman curry and other curries at the market in Ayutthaya, but she hadn't sold in many years. She knew many original and authentic Ayutthaya recipes, included one for massaman chicken.
After buying all the ingredients and spices we needed for the chicken massaman curry recipe, we then headed back home and started cooking. The first step was to prepare the curry paste (เครื่องแกงมัสมั่น) – which included chopping and roasted a bunch of different spices and herbs like shallots, garlic, galangal, dry chili, kaffir lime peel, and fingerroot (among many more things which you'll see in the video). Then we used those roasted ingredients to pound a beautiful massaman curry paste. Next, we boiled chicken with peanuts and simmered it on low heat. In the meantime, we took the massaman curry paste and cooked it along with thick coconut cream until it turned into a beautiful, almost gravy like, sauce. We then added the coconut paste mixture to the chicken, threw in a bunch more spices like Siam cardamom and bay leaves, and simmered the massaman curry (แกงมัสมั่นไก่).
Here's something I didn't know (and the reason there was already a full post of massaman chicken curry cooked and ready when we arrived in the morning): massaman is better the next day, and it should be cooked one day, left to set, and eaten the next day. So in order to film and eat all in one day, Grandma had cooked a pot the previous day, so we could eat it the same day.
On this day, not only did I have an amazing time and a local Thai cultural experience, but I definitely gained a new appreciation for Thai massaman curry. It's a complex dish, one that's often shortcutted these days, but if made correctly can be very delicious. Massaman curry (แกงมัสมั่นไก่) is a blend of cultures, a fusion of Thai ingredients and Persian / Middle Eastern spices, all blended together in a harmony.
Grandma made an authentic, no-shortcuts, recipe for massaman curry, an original Ayutthaya dish. It was so much better than just about every other massaman dish I had ever had previously – you just can hardly find the home-cooked quality at any restaurant as you would find at Grandma's house.
It was a wonderful day, a great cultural experience, and marvelous food!
Thank you for watching this vlog, hope you enjoyed it.
The music in this video is all from AudioNetwork.com
Mark Wiens is an eater at: http://migrationology.com/blog & http://www.eatingthaifood.com/blog/
Support us (make a donation): http://migrationology.com/donate/
Premium guides: http://www.eatingthaifood.com/guides/
Don't forget to subscibe for more food adventures: http://www.youtube.com/subscription_center?add_user=migrationology

source