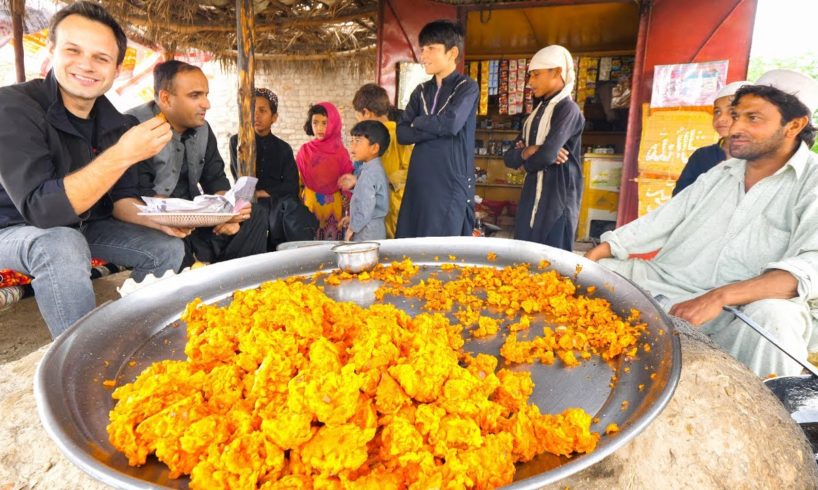 Check out https://ExpressVPN.com/thefoodranger for 3 months free w/ 1 year pack and 49% OFF!
►More Street Food in Pakistan: https://youtu.be/NQDom2gxiVc
►Go follow My buddy Ali: https://www.instagram.com/alinhamdani/
►subscribe to my channel: https://www.youtube.com/thefoodranger
Street Food in Waziristan, North Waziristan, Pakistan! Just a few years ago, this region and city of Miranshah Pakistan was overrun with terrorism and violence. Now, today, the area is safe and my friend Ali brought myself and Eva Zu Beck ( https://www.instagram.com/evazubeck/ ) for a full adventure to the northern region of Waziristan, right near the Afghanistan border!
We had a very quick trip to Waziristan, but from what we saw, it was incredibly beautiful and the people were so hospitable!
The drive up from Islamabad was a long journey and we stopped at quite a few stops along the way to try the street food of Waziristan. Our main destination was Miranshah, a city that was fully overrun with Taliban just a few years ago. On the way there, we stopped for some incredible Pakistani street food.
First, we found some of the BEST BBQ Kababs, super fatty and rich and seasoned so well!! They were right on the side of the street and we ate around 20!
Next, we stopped on the side of the road to try some Waziristan style Pakoras, made with onion and potato, that actually tasted like Chicken!
After this, we went for a huge home cooked Waziristan style home cooked meal that Ali helped arrange. It was very delicious! There were so many plates to choose from, and giant breads and naan's!
And once we finally reached into Miranshah, we found a little Chapli kabab joint that made super plump Chapli kabab beef patties loaded up with coriander seed and chili seed and spices! You can eat it with naan bread and it sops up all the oil and it's so satisfying!
After this, we had to turn around, but in our short trip to Miranshah, we fell in love with the hospitality and the people we all met were very friendly and wouldn't let us pay for a single meal!
► MERCH AVAILABLE HERE: https://shop.bonfire.com/thefoodranger/
The Food Ranger YouTube:
► https://www.youtube.com/thefoodranger
The Food Ranger Instagram:
► https://www.instagram.com/thefoodranger
The Food Ranger FB:
► https://www.facebook.com/thefoodranger
► MUSIC I USE (Great For YouTubers): http://share.epidemicsound.com/pf97L
►3 Months FREE on ExpressVPN and 49% OFF! https://ExpressVPN.com/thefoodranger
►My Street Food Blog: https://thefoodranger.com
Thanks so much for watching my Pakistan Street Food videos!

source